8 cloud certifications that can boost your career
Multi-cloud security vs. single cloud security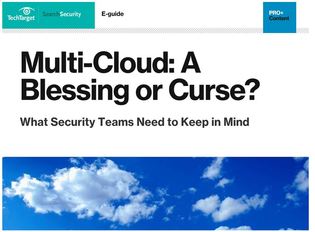 From a security perspective, multi-cloud can be either a blessing or a curse. With providers like AWS, Microsoft Azure or Google Cloud Platform, there are a greater variety of security precautions already in place.
However, this also means that the security teams using these platforms have a more complex task in front of them.
Before security professionals get started on the task of securing a multi-cloud deployment, they should familiarize themselves with the information in this guide:
A glossary of terms related to multi-cloud security
The risks of multi-cloud security vs. single cloud
Different multi-cloud security strategies
And much more
To claim this new e-guide, please complete our online survey.
Download Your Resource Now!