Your guide to HTTP security
How to Prevent DDoS Attacks by Securing your DNS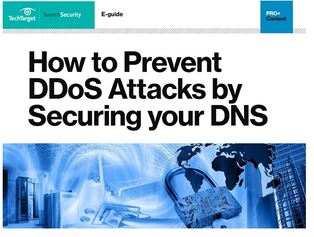 Which of the following web and application security technologies is your company planning to purchase within the next 12 months? Secure application development and testing, web security, or application and container security? Let us know in our Web & Application Security Survey.
As a thank you for participating, you'll receive our expert guide, How to Prevent DDoS Attacks by Securing your DNS, plus 3 more.
This guide will prep you with everything you need to know about defending the domain name system.
Download Your Resource Now!