CISSP Exam Prep: Changes to Know About Before You Get Started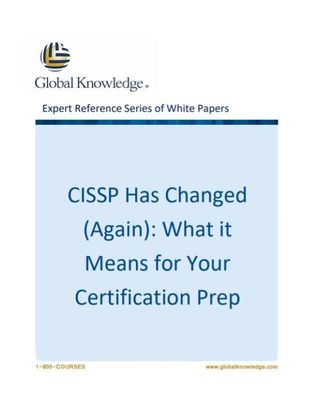 The CISSP (Certified Information Systems Security Professional) certification exam was updated with a revised set of topics and significant change to the test process.
Luckily for you, we are offering a white paper that covers all the CISSP changes to anyone that takes the time to complete our survey.
Start the survey now so to get the free white paper and ensure you're prepared for the changes to the CISSP exam.
Download Your Resource Now!