Buyer's guide: Thin clients
Thin Client Buyer's Guide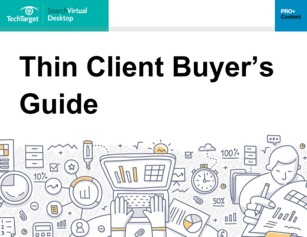 In the end-user computing world, thin clients have become the technology du-jour. But how feasible would a thin client deployment be within your organization? Turns out, there are a lot of factors that could come into play – for better or for the worse.
Download this E-Guide to find out how our industry analysts recommend approaching a thin client deployment – even if you're just window shopping.
Download Your Resource Now!