Server hardware FAQs and buyer's guide
The Emerging Second-Generation of the HCI Market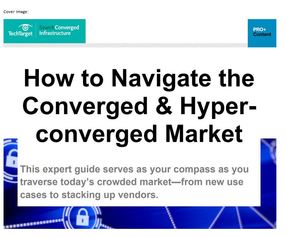 Hyperconverged infrastructure often consists of highly standardized combinations of server, memory and storage that's been optimized for general usage. But increasingly, you have more options. Newer offerings may be designed specifically for remote offices or may include backup storage along with primary storage. Products may bundle AI-assisted management software, further reducing complexity in operations.
Learn what your options are with this dynamic technology. Take our short survey on your server buying plans and you'll gain free access to How to Navigate the Converged & Hyper-converged Market, our comprehensive look at the emerging second-generation HCI market. Access it here.
Download Your Resource Now!