Shedding Light on OEM Storage Support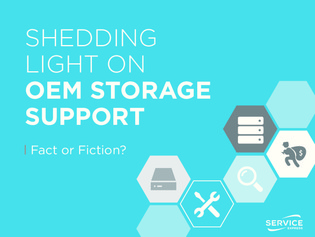 As your original equipment manufacturer (OEM) storage solution's expiration date nears, organizing and protecting your data while maximizing your investment becomes a lot harder of a task.
However, if you are being strong-armed into replacing your current storage with the newest equipment, remember that the "one-option-only" perception is just an illusion.
Access this white paper to learn 6 must-know facts before your next storage buy.