How to Grow Your Data Center Skillset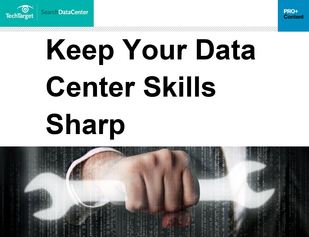 As a data center admin or IT generalist at your company, you'll be expected to accommodate increasingly complex hybrid and multicloud, DevOps, and AI workloads—while, of course, under stricter compliance, security, and availability requirements.
We hear you; it's a lot to deal with. So, why not take this time to sharpen your data center skills by reading our exclusive DC skills e-guide?
Simply give us a brief rundown of your current data center setup, and the guide is yours. Enjoy!
Download Your Resource Now!