New guide for SAP Cloud Platform Integration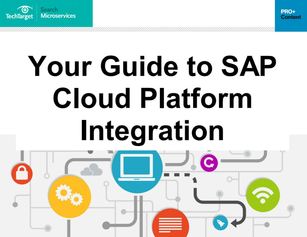 SAP Cloud Platform is a PaaS that enables organizations to build, test, and run SAP HANA-based application in the cloud. But this is only the beginning of SAP's larger aims for the platform.

In Your Guide to SAP Cloud Platform Integration, learn how integration can help you to knit together data from applications like your ERP system of record with sources including IoT, AI, machine learning, blockchain, and advanced analytics.

This guide provides a handy overview of the issues and technologies in the SAP Cloud Platform environment, including news, analysis, and real-world examples of how organizations are using the platform to transform their businesses.
Download Your Resource Now!