The benefits of a zero-trust security policy
Practical Steps to Take When Implementing Zero Trust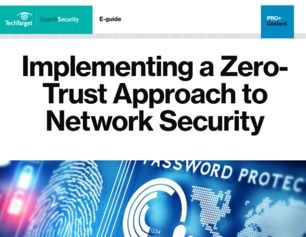 Using a zero-trust approach to network security means there is no need to differentiate between the two types of threats; every potential threat is treated in the same way.

However, implementing zero trust requires creating detailed policies and devising certain "hoops" which those wanting access to critical infrastructure must jump through.

In our expert guide, Implementing a Zero-Trust Approach to Network Security, explore:
A comprehensive explanation of what zero trust means (Hint: its more than a policy of trusting nothing and no one)
The concrete benefits of a zero-trust security policy
The practical steps to take when implementing zero trust
And more
To receive a free PDF download of the guide, we ask that you participate in our multiple-choice survey.
Download Your Resource Now!