New download available: Password Security Guidelines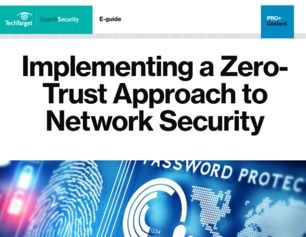 Implementing zero trust requires creating detailed policies and devising certain "hoops" through which those wanting access to critical infrastructure must jump. Not an easy task.

Luckily, searchSecurity is here to help. We've created a guide which offers a comprehensive explanation of what zero trust means, delves into the concrete benefits of a zero-trust security policy and then looks at the practical steps to take to reap them.

To access this guide, participate in our Identity and Access Management Research Program.
Download Your Resource Now!