Experts' take on the future of APIs
Complete Guide to API Innovation, Design, and Management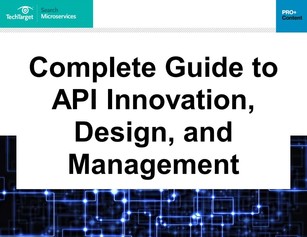 When designing RESTful APIs for your organization, there are a multitude of important factors to consider. Will you use the open process approach? Or is the model approach a better fit? How will you choose a design tool? There are 5 important elements to consider in that decision.
Explore all of your options and more in the Complete Guide to API Innovation, Design, and Management from SearchMicroservices.com.
Download Your Resource Now!