How SOCs Focus on the Prevention of Cybersecurity Incidents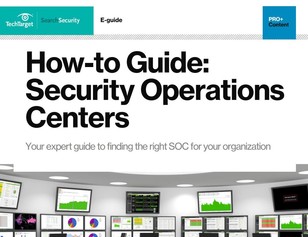 The roles within security operations centers (SOCs) focus on the prevention of cybersecurity incidents through:
Threat analysis
Network and host scanning
Countermeasure deployment
Security policy and architecture advisory services
To name just a few
But there's more to an effective SOC than what's listed above. A lot more. What about
situational awareness and reporting? Threat research and digital forensics? And where does compliance support fall within SOCs?

In our exclusive guide, discover exactly how security operations centers work (or should work) and how you can leverage them for big-time rewards within your own organization.

To access this guide, participate in our market research survey.
Download Your Resource Now!