Voice is dead? Long live VoIP!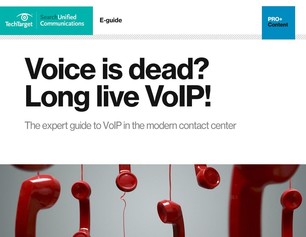 Voice is dead in the contact center? Think again!

In a recent survey by Zogby Analytics, 50% of people prefer voice as their chosen method of customer service contact. So, with voice still playing a huge role in the modern contact center, how do you meet both customer service and digital transformation demands?

Take some time to lend us your knowledge in our UCC Research Survey and claim your expert VoIP guide today to uncover how VoIP lives on.
Download Your Resource Now!