Tools you'll need for a DevOps adoption
DevOps Tools for a smooth adoption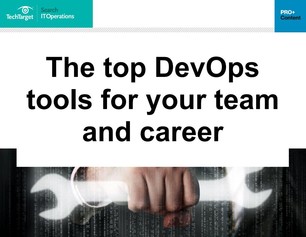 If you have yet to make a change to DevOps, your 2019 planning may be the time to do it! By creating a culture of collaboration and communication between your Development and Operations teams, you can build and deploy applications faster than ever, and reach new levels of customer satisfaction.

Many have already made the switch, so there are plenty of best practices on how to gain executive buy-in and start your transition.

In this guide, The Top DevOps Tools for your Team and Career, find some of the best DevOps tools that can help on your adoption path, from AI tools, to cloud-based DevOps tools, and much more.

This guide won't be available once 2019 begins so be sure to save it now!
Download Your Resource Now!