Tools you'll need for a DevOps adoption
The top DevOps tools for your team and career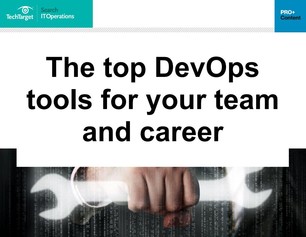 The quickest path to IT burnout is what Amazon engineers have termed "undifferentiated heavy lifting" – repetitive and mundane tasks that have little potential for wider impact beyond keeping the lights on.
No one wants to get stuck with this work, and now with DevOps tools training, involving IT automation practices, you can move closer to completely removing them off your plate!
Check out this DevOps tools guide to learn more. The objective here is never to eliminate staff, but to help existing staff perform at a more productive level.
Download Your Resource Now!