Tools to evaluate the state of your mobility strategy
Enterprise Mobility Assessment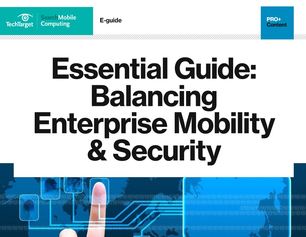 Hi,
I wanted to personally reach out, to inform you that because of your role involving mobile initiatives at your company, you have been invited to participate in our Enterprise Mobility Assessment.
From supporting mobile devices and OSes at your organization, to managing and securing the apps, data and files shared and accessed across those devices, there's a lot to consider when planning a mobility strategy.
This Enterprise Mobility Assessment can help with that planning. Use this assessment to evaluate the current state of your EMM strategy and to help map out top priorities for future mobile initiatives.
Download Your Resource Now!