What password recommendations your company should adopt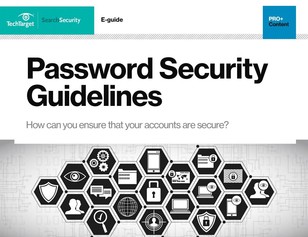 Today, users continue to remain vulnerable to hackers, whether being targeted with machine learning or traditional password guessing methods. This is because many still fail to take recommended preventative measures to keep their accounts safe, increasing the chance of being hacked.

Inside this expert guide, Password Security Guidelines, learn how you can keep your enterprise safe and improve password policies.

You will also gain insight into password security as it relates to:
Machine learning
Mobile password management
Employee security
And more
All we ask is that you participate in our multiple-choice survey to receive your free copy of the guide.
Download Your Resource Now!