How to improve passwords and reduce the risk of data breaches
How to Help Improve Employee Password Behavior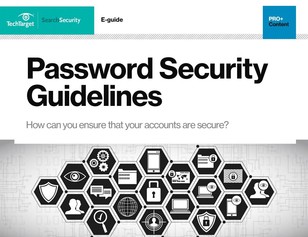 In an effort to get people to begin taking cybersecurity more seriously, the UK's National Cyber Security Center (NCSC) released a list of the 100,000 most common passwords that appear in data breaches.
The study shows that one popular password choice for users is 'qwerty,' with more than 3.8 million accounts using that to secure their account. Unfortunately, many employees still don't understand the most basic principles about secure passwords, despite the many publicized articles about people's data being breached.
Inside our expert guide, Password Security Guidelines, learn how you can help employees act more securely, without increasing the burden on individuals.
Provide your valuable security insights to our market research survey and a free PDF download of the guide will be yours!
Download Your Resource Now!