All Research Sponsored By:

CompTIA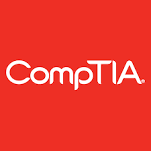 IT INDUSTRY OUTLOOK
WHITE PAPER: CompTIA's IT Industry Outlook 2021 is a research report that explores the trends shaping the industry, its workforce and its business models. Learn factors that could positively and negatively impact business growth in 2021, 2021 budget projections compared to 2020, and more.
Posted: 12 Feb 2021 | Published: 12 Feb 2021


---
Partner Experience Trends
WHITE PAPER: In this resource from CompTIA, you will learn about the partner experience. Discover its definition, partner experience elements and program trends, the partner journey and impact of new types of partners and metrics.
Posted: 28 Dec 2020 | Published: 28 Dec 2020


---
The Role of Emerging Technology in Digital Transformation
WHITE PAPER: Emerging technology may have become a highly hyped concept, but businesses that cut through the hype can find ways to build competitive advantage. Download this white paper now for insights to help you evaluate how you can best leverage today's emerging technology.
Posted: 25 Nov 2020 | Published: 25 Nov 2020


---
CompTIA IT Security Community Data Breach Response Planning Guide
RESOURCE: CompTIA's IT Security Community designed this resource to help you prepare a data breach response plan. The tips you'll find here range from the big picture (preplanning and testing) to the details (keeping related notes of an incident separate from day-to-day business), but are all designed to take fear of the unknown out of the equation.
Posted: 09 Nov 2020 | Published: 09 Nov 2020


---
Diversity and Inclusion (D&I) Plan for Technology SMBs
WHITE PAPER: We've partnered with CompTIA to be able to bring you their insights on advancing diversity in technology for SMBs. You'll explore how you can plan for diversity and components worth assessing as you get started, talent acquisition and retention checklists, ERG benefits to employees and steps you can take to establish one, and more.
Posted: 12 Oct 2020 | Published: 12 Oct 2020