All Research Sponsored By:

Trend Micro, Inc.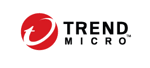 Advice and Tips About DevOps for Beginners
EGUIDE: Being brand new to DevOps is intimidating. After all, its methodology alters the traditional definitions of software development, deployment, and even security. Jump into this E-Guide to build a rock-solid foundation for your first forays into the DevOps world.
Posted: 09 May 2019 | Published: 09 May 2019


---
Why Security Matters in DevOps
EGUIDE: DevSecOps has become an essential component to the way we develop, ship, and maintain code, but without proper security practices in place, the DevOps pipeline can lead developers to deploy compromised code. Discover why security for DevOps is so important, as well as tools that can help you build security into your DevOps pipeline.
Posted: 09 May 2019 | Published: 07 May 2019


---
A Guide to Joining DevOps and Security
EGUIDE: If you want to build out your DevOps and security programs in order to improve your application security initiatives, vulnerability testing has to be baked into your day-to-day processes. In this e-guide, explore tips for blending DevOps and security in order to help your organization catch vulnerabilities and resolve them quickly.
Posted: 09 May 2019 | Published: 03 May 2019


---
Top Benefits of Integrated Endpoint Protection
EGUIDE: When implementing endpoint security, is it better to buy standalone products or an endpoint security suite? Access this e-guide to learn the benefits of integrated endpoint protection software and find out for yourself.
Posted: 11 Nov 2016 | Published: 10 Nov 2016


---
Enhance Your Endpoint Security Protection
EGUIDE: Learn how to improve your enterprise's endpoint security by addressing network access control (NAC), data loss prevention (DLP), and other tools and techniques.
Posted: 10 Nov 2016 | Published: 09 Nov 2016


---
Conquering the Cloud: Top Security Issues and Keeping Hackers at Bay
EGUIDE: In this e-guide, discover two articles that detail the top security issues of the cloud and offer strategies on how to keep malicious hackers at bay.
Posted: 18 Aug 2016 | Published: 11 Aug 2016


---
Testing the Cloud: Ensuring Enterprise Data is Secure
EGUIDE: In this e-guide, discover how to minimize threats through public cloud security testing. Plus, learn how penetration testing requirements differ for AWS, Google and Azure.
Posted: 17 Aug 2016 | Published: 11 Aug 2016


---
The Making of a Cloud Security Culture
EGUIDE: This e-guide emphasizes the importance of cultivating a cloud security culture and discusses the key benefits and differences between public and hybrid cloud. Access now to learn how your organization can achieve a secure cloud environment.
Posted: 16 Feb 2016 | Published: 11 Feb 2016


---
Find the Right EFSS to Secure Employee File Sharing
EGUIDE: This e-guide gives you a way to solve your enterprise file synchronization and sharing needs.
Posted: 16 Feb 2016 | Published: 10 Feb 2016