All Research Sponsored By:

Schneider Electric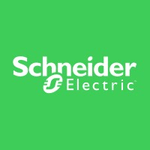 Rack Powering Options for High Density
WHITE PAPER: In this APC whitepaper, alternatives for providing electrical power to high density racks in data centers and network rooms are explained and compared as well as defined guidelines for rack power systems that can reliably deliver power to high density loads while adapting to changing needs.
Posted: 01 Apr 2010 | Published: 09 Jul 2009


---
Solutions for Network Closets
WHITE PAPER: Convergence, consolidation, virtualization - today's IT trends have turned the network closet into a mission-critical environment. APC solutions give you the level of control, monitoring, and management that today's more critical systems demand.
Posted: 23 Oct 2009 | Published: 23 Oct 2009


---
Solutions for Small to Medium Data Centers
WHITE PAPER: APC® by Schneider Electric enables you to adapt your data center to the changing needs of a business. With the same InfraStruXure® HD-Ready architecture, you can start out with a low-density data center, and later scale up to high density as needed without picking up the phone to call for more capacity, engineering or quotes.
Posted: 23 Oct 2009 | Published: 23 Oct 2009


---
A Quantitative Comparison of High Efficiency AC vs. DC Power Distribution for Data Centers
WHITE PAPER: This paper explains why a move to a DC-based architecture is unwarranted on the basis of efficiency by comparing the most efficient DC and AC power distribution methods.
Posted: 10 Jul 2009 | Published: 07 Jan 2007


---
The Green Data Center: Energy-Efficient Computing in the 21st Century, Chapter 3, 2009 Update
EBOOK: This chapter is a primer on energy efficient cooling and power distribution principles and best practices in data center.
Posted: 10 Feb 2009 | Published: 10 Feb 2009


---
A Guide to Systems Planning for Data Center Management
WHITE PAPER: In this paper, you will learn how to eliminate systems planning problems with an orderly sequence of tasks that progressively transform and refine information from initial concept to final data center design.
Posted: 04 Feb 2009 | Published: 03 Feb 2009