All Research Sponsored By:

SafeNet, Inc.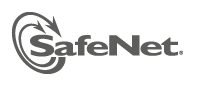 6 Ways to Enhance Security in AWS
WHITE PAPER: In this white paper, learn why Amazon Web Services (AWS) is a leading cloud service, with a strong partnership with a security provider that provides 6 additional security enhancements to better protect data.
Posted: 05 Jun 2014 | Published: 28 Feb 2014


---
In Control at Layer 2: A Tectonic Shift in Network Security
WHITE PAPER: This crucial white paper discusses the shift of encryption within Layer 2, examining the drivers behind it and how you can best apply encryption to get the most protection for your critical data.
Posted: 15 Nov 2013 | Published: 15 Nov 2013


---
The Token is Dead. Long Live the Token
WEBCAST: View this webcast as speakers discuss hardware and software-based authentication, extending authentication to cloud-based applications, credentialing and managing consumer-grade mobile devices while minimizing security risks, and offer best practices for striking the balance between security, ease of use, manageability and cost
Posted: 17 Aug 2011 | Premiered: Aug 17, 2011


---
Hardware and Software Authentication: Choosing the Right Approach
WHITE PAPER: This paper compares the strengths and weaknesses of hardware and software-based authentication approaches, and offers five key considerations for evaluating which approach is right for the specific needs of your organization.
Posted: 27 Jul 2010 | Published: 27 Jul 2010


---
Considering Software Licensing and Entitlement Management: SafeNet's Life-Cycle Approach
WHITE PAPER: As a continuation of prior research, this white paper, commissioned by SafeNet, discusses IDC's findings on the best practices for the deployment of software licensing and entitlement management technologies.
Posted: 15 Jul 2010 | Published: 15 Jul 2010


---
Maintaining Control & Compliance in the Cloud with Data-Centric Security
WEBCAST: With promises of flexibility, ease of use, and lower costs, Service Oriented Architectures (SOA) and Virtualization are leading IT to the new outsourced computing model known as Cloud. This session will provide details on the impact of Cloud on information security and the data-centric solutions for specific use-cases.
Posted: 03 Jun 2010 | Premiered: Mar 3, 2010