All Research Sponsored By:

Commvault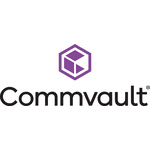 Reduce Recovery Time From a Ransomware Attack
PRODUCT DEMO: In order to combat ransomware attacks, you need a threat monitoring platform that never sleeps, and can keep vigil against the continuous incoming threats. In this brief demo, Commvault highlights how their Command Center identifies threats and ensures that your data can be recovered. Watch now to learn more.
Posted: 02 Feb 2023 | Premiered: 03 Feb 2023


---
Understanding Team Roles and Responsibilities
EBOOK: With so many ransomware factors, it is usually within the innocent context that someone simply clicks a link, infecting an organization's entire network with malware. Understanding team roles and responsibilities is critical to deal with complex threats successfully. Read this e-book to access 10 tips for building a layered cybersecurity defense.
Posted: 11 Jan 2023 | Published: 12 Jan 2023


---
A new approach to ransomware protection
VIDEO: Ransomware isn't going anywhere, and hackers are still running rampant with the devastating attack method. In this video, experts discuss the growing threat of ransomware, exploring different strategies for protecting against it, and advocating for approaches built around people, processes, and technology. Watch now to discover more.
Posted: 27 Dec 2022 | Premiered: 28 Dec 2022


---
Zero In on Risk Reduction With Zero Loss Strategy
WHITE PAPER: Organizations need a solution that expands beyond zero trust principles to better plan, manage and reduce the impact of a ransomware attack. Access this white paper to understand what a zero loss strategy is and how Commvault products and services can help you achieve it.
Posted: 01 Oct 2022 | Published: 01 Oct 2022


---
RANSOMWARE 101
EBOOK: A ransomware attack is a classic example of a ticking clock. Organizations need to ensure the safety of data and the ability to recover data quickly. Access this e-book to gain a deeper understanding of ransomware and how it is used to attack businesses, including 6 different types of ransomware and 10 tips to help you minimize your exposure to it.
Posted: 30 Sep 2022 | Published: 30 Sep 2022


---
Zero-loss Strategy: A New Approach to Ransomware Prot
ANALYST REPORT: A zero-loss strategy can help organizations plan, manage, and reduce the impact of ransomware. Access this ESG Showcase to learn how you can enable a zero-loss strategy for your organization to move past ransomware attacks with reduced risk to data and less downtime.
Posted: 29 Sep 2022 | Published: 29 Sep 2022


---
Greater Ransomware Protection with Data Isolation and Air Gap Technologies
WHITE PAPER: Commvault Complete™ Backup & Recovery software includes several layers and tools to protect and restore your data and applications. Check out this white paper to learn the key advantages and value of Commvault data protection with data isolation and air gapping in the fight against ransomware.
Posted: 19 Jul 2022 | Published: 19 Jul 2022


---
Commvault cyber threat protection and recovery
RESOURCE: Access this data sheet to learn about Commvault's 7 steps to securing data, made possible by their multi-layered cyber threat protection and recovery solution.
Posted: 19 Jul 2022 | Published: 19 Jul 2022


---
Ransomware Questions to Ask for Optimal Backup Protection
EGUIDE: PH
Posted: 05 Nov 2021 | Published: 22 Oct 2021


---
Protect, detect, and recover data from ransomware – quickly and fully
WHITE PAPER: Access this white paper to discover how you can protect, detect, and recover data successfully to mitigate the risk of ransomware for your business using Commvault.
Posted: 21 Oct 2021 | Published: 21 Oct 2021