All Research Sponsored By:

Siemens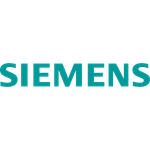 Equipment as a service: Answering OEM questions
WHITE PAPER: In the past, OEMs have struggled to find cost-effective methods of offering services to clients, but that is not the case anymore. Read on to learn how you can take advantage of EaaS to support higher value generation, reduce overhead and achieve higher uptimes for your customers.
Posted: 06 Jul 2022 | Published: 22 Jun 2022


---
How low code with industrial IoT changes the game: The power of MindSphere + Mendix
EBOOK: While building personalized apps for specific business use cases can provide great advantages, it can be extremely hard to do without the right tools and services. Read on to learn how Mendix's all-in-one low-code platform can help your organization improve the value of your industrial IoT implementation with applications specific to your needs.
Posted: 06 Jul 2022 | Published: 27 Jun 2022


---
Connecting brownfield facilities with Siemens MindSphere
WHITE PAPER: Connecting equipment assets to a cloud-centric IoT is necessary for manufacturers seeking to modernize their business. Read on to learn how MindSphere can help you connect your brownfield environments by enabling several layers of connectivity, including the asset, local network and cloud.
Posted: 06 Jul 2022 | Published: 23 Jun 2022


---
Strategies for Enhancing the Clinician's Workstation Productivity
WHITE PAPER: Access this resource to learn about the top 3 challenges with clinician desktop and workspace productivity, and which key strategies (e.g. desktop virtualization, single sign-on, etc.) will help enhance workflows, therefore improving clinical IT adoption.
Posted: 27 Jan 2014 | Published: 27 Jan 2014


---
HiPath Wireless Portfolio
BROCHURE: This brochure provides an overview of Siemens' HiPath Wireless LAN and mobility management solutions. Learn how you can benefit from this new solution now.
Posted: 14 Nov 2006 | Published: 01 Nov 2006


---
Driving Innovation: The Wireless LAN in Healthcare
WHITE PAPER: This white paper highlights the features and benefits of a reliable and secure wireless infrastructure and provides an overview of the many applications that are enabled by WLAN technology.
Posted: 14 Nov 2006 | Published: 01 Sep 2006


---
Enterprise-Grade Wireless LAN Security
WHITE PAPER: This white paper outlines the considerations that should be taken into account to ensure a successful enterprise-wide deployment of a secure wireless network.
Posted: 14 Nov 2006 | Published: 01 Sep 2005