All Research Sponsored By:

Diebold Nixdorf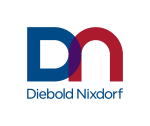 Discover The Red Dot Award-Winning Self-Service Solution: DN Seriestm EASY Express Max
PRODUCT OVERVIEW: Today, retail checkout processes have been taken over by self-service stations. However, for smaller stores, it can be difficult to find solutions that can make transactions easy enough to attract and engage their customers. So, how can this best be achieved? Browse this white paper to learn more.
Posted: 31 Aug 2023 | Published: 31 Aug 2023


---
Dn Series™ Easy One One Solution, Multiple Customer Journeys
PRODUCT OVERVIEW: The retail sector is one of the fastest changing markets. While most retailers can only react, the ones that get ahead are the ones who can stay ahead of customer demands. To do that, you need flexibility built into your systems and a POS system that can support whatever configuration or design you can imagine. Read on to learn more.
Posted: 31 Aug 2023 | Published: 31 Aug 2023


---
Tech Check: Understanding Why Grocery Shoppers Adopt Technology
WHITE PAPER: Many retailers understand their customers through segmentation and knowing what they prefer and where they like to shop. But even with this valuable information, something is still missing. The question remains, why do retail customers use technology in-store, and how can retailers monetize that activity? Read on to learn more about it.
Posted: 31 Aug 2023 | Published: 31 Aug 2023


---
Asia Retail's Journey Toward Self-Service
ANALYST REPORT: Despite nearly half of Asia/Pacific retailers reporting that they're interested in adopting self-service technologies, only 16% of these businesses have actually implemented them. But why is this? Browse this report to learn more.
Posted: 29 Aug 2023 | Published: 29 Aug 2023


---
Built For The Storevolution.TM Built For More.
PRODUCT OVERVIEW: As retail continues to rapidly evolve, many organizations are looking for ways that they can keep up with customer expectations for self-service. However, many systems can have challenges regarding modularity, struggle with downtime, and tend to be unreliable. So, how can this be fixed? Browse this guide to learn more.
Posted: 24 Aug 2023 | Published: 25 Aug 2023