All Research Sponsored By:

ClearArch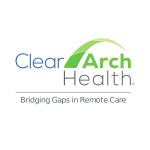 Remote Patient Monitoring
WEBCAST: Join Chris Otto, Chief Technology Officer at MobileHelp and Michelle Hirst, Director of Clinical Operations at Clear Arch Health as they discuss the benefits of remote patient monitoring and EHR interoperability.
Posted: 09 Nov 2023 | Premiered: Nov 10, 2023


---
Using Video Visits to Deliver Better Patient Care
WHITE PAPER: The primary goal of a remote patient monitoring program is the detection of deteriorating patient vitals between visits, allowing for clinician intervention prior to costly hospitalizations. Explore real success stories of RPM and how they have benefited patients and providers alike in this white paper.
Posted: 03 Aug 2023 | Published: 03 Aug 2023


---
Top 3 Reasons for Adding RPM to Your Healthcare Practice Now
WHITE PAPER: Hospital readmissions are costly, resource-depleting, and typically unplanned, leading to headaches for both patients and staff. But thanks to remote patient monitoring (RPM) technology, healthcare providers have a solution. Read this white paper to learn how RPM can reduce readmission rates and provide timely clinical intervention.
Posted: 29 Jul 2023 | Published: 29 Jul 2023


---
Hospital-Based HHA and Remote Patient Monitoring: Improving Patient Care with Clear Arch Health
CASE STUDY: To improve patient care, a Michigan-based home healthcare agency needed to find a way to increase their capacity, which was constantly pushing the limit. Discover how Clear Arch Health provided a remote patient monitoring solution that increased nurse case load and enhanced revenue stream.
Posted: 28 Jul 2023 | Published: 28 Jul 2023