All Research Sponsored By:

BytePlus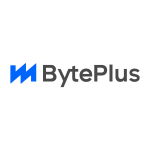 How to Avoid Common Mistakes When A/B Testing
WHITE PAPER: According to recent research by Harvard Business School, firms that adopt A/B testing scale more quickly, launch more products and attract more venture capital, but also tend to fail quicker. This paper aims to rectify this downside, by presenting you with the information you need to get the most out of your A/B testing. Read now to learn more.
Posted: 07 Oct 2022 | Published: 07 Oct 2022


---
The Rise of Live Commerce
EBOOK: 80% of marketers believe live commerce will be an integral part of sharing products in the coming years, according to a recent study. Read on to gain a deeper understanding of live commerce, including best practices and pro tips, and learn why organizations are relying on live commerce as a powerful weapon.
Posted: 06 Oct 2022 | Published: 06 Oct 2022


---
To Build or to Buy: Key Considerations For Your First Recommendation Engine
EBOOK: The recommendation engine market is growing at a CAGR of 37.4% between 2022 and 2026, according to Mordor Intelligence. Access this whitepaper to understand whether building or buying a recommendation engine makes sense for your company and how it can help you achieve success through personalization.
Posted: 04 Oct 2022 | Published: 04 Oct 2022


---
How Augmented Reality is Changing the Shape of Retail
EBOOK: Once a science-fiction concept, AR has rapidly evolved to become a science-basedtechnology capable of delivering immersive retail experiences that over 75% of customers have already used. Jump on the AR train and catch up on everything you need to know by downloading this e-book.
Posted: 27 Sep 2022 | Published: 27 Sep 2022


---
The Future of Digital Retail
WHITE PAPER: How can your organization provide an excellent customer experience to stay competitive in the face of a massive e-commerce wave? Access this white paper to learn about key challenges retailers are facing amidst an evolving digital landscape, next-gen tech solutions that can help retailers re-engineer their e-commerce engines and more.
Posted: 24 Sep 2022 | Published: 24 Sep 2022