All Research Sponsored By:

Ability Network, Inc. (Inovalon, Inc.)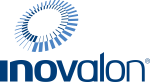 5 essentials for fully integrated claims management
WHITE PAPER: Providing patients with the proper care is complex. Managing claims shouldn't be. Discover five must-haves for efficient claims management — from the logistical, like the number of keystrokes it takes to submit a claim, to the technical, like having the necessary capabilities to fully streamline claims workflows.
Posted: 27 Jan 2023 | Published: 27 Jan 2023


---
Improving the Patient Experience through Technology
INFOGRAPHIC: In the midst of a national mental health crisis, providers are struggling to better serve their patients. Revenue cycle management challenges negatively impact the patient experience and providers' bottom line. According to recent research, 85% of claims denials are avoidable.
Posted: 20 Jan 2023 | Published: 20 Jan 2023


---
How can technology help billing service providers?
INFOGRAPHIC: Primary care physicians are overwhelmed by constantly changing medical billing rules.1 ONLY 55% of the amount owed by patients is collected, on average.
Posted: 20 Jan 2023 | Published: 20 Jan 2023


---
Improving Outcomes and Provider Performance with Direct Patient Insights
WEBCAST: Providers are often challenged in understanding their patients' care gaps, how to meet and exceed performance standards, and what they can do to improve care practices.
Posted: 27 Dec 2022 | Premiered: Dec 21, 2022


---
Putting Integrated Quality and Risk Insights into Focus
WEBCAST: Explore the current landscape of siloed quality and risk programs and how innovative healthcare technologies are now empowering health plans to improve outcomes and efficiency through an integrated approach.
Posted: 21 Dec 2022 | Premiered: Dec 21, 2022


---
Strategies to Simplify Insurance Discovery
WEBCAST: Self-pay accounts are far more time-consuming and costly to collect on than those billed to commercial payers. Unfortunately, they're on the rise.To protect your margins in unpredictable financial times, it's crucial to find available coverage whenever and wherever you can.
Posted: 20 Dec 2022 | Premiered: Dec 20, 2022


---
Case Study: Achieving Integrated Quality and Risk Program Excellence
WEBCAST: best practices for undertaking a unified analytics strategy and hear about one health plan's journey to fostering organizational change in support of an integrated program.
Posted: 16 Dec 2022 | Premiered: Nov 22, 2022


---
Registration Done Right: The Fast, Easy Way to Verify Patient Data
WEBCAST: Uncompensated care contributes to financial instability and is often driven by claims denials. Denial prevention starts at patient intake.This webinar explains how to simplify your patient registration workflow and how automation can verify and augment registration details in just minutes.
Posted: 12 Dec 2022 | Premiered: Nov 30, 2022