All Research Sponsored By:

Recurly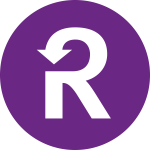 The 2023 State of Subscriptions Strategies and trends for subscription growth
ANALYST REPORT: Within an erratic and unstable economy, subscriptions persevere as a resilient solution, helping businesses stabilize and develop long-term customer relationships. This report looks at the state of the subscription industry, focusing specifically on how direct-to-consumer subscription businesses are evolving. Read on to learn more.
Posted: 26 Jan 2023 | Published: 27 Jan 2023


---
8 Industry leaders reveal how they actually reduce churn
WHITE PAPER: For subscription services, identifying decision points in a subscriber's journey has become crucial to minimize churn and increase user lifetime value. However, it can be difficult for organizations to find methods that work for them. Access this white paper to hear from 8 industry leaders as they discuss their best practices for reducing churn.
Posted: 31 Oct 2022 | Published: 31 Oct 2022


---
The ultimate cheat sheet to gifting subscriptions
WHITE PAPER: 63% of consumers say that they would consider giving a gift of a subscription service to someone this holiday season. But what demographics are most interested in receiving gift subscriptions? Why are users anticipating these gifts? And what kind of subscriptions do people want most? Access this guide to learn more.
Posted: 28 Oct 2022 | Published: 28 Oct 2022


---
State of subscriptions: The churn chapter
WHITE PAPER: Minimizing churn—this is a key challenge for subscription businesses. Analyzing its data from more than 50 million subscribers, Recurly compiled 2022 churn trends. Dig into this white paper to unlock overall churn trends.
Posted: 22 Oct 2022 | Published: 22 Oct 2022


---
10 High-Impact Tactics for Subscription Success
WHITE PAPER: Subscription organizations can have a difficult time growing their audience and their business, especially when it comes to ways for supercharging their recurring revenue. Access this white paper for 10 high-impact tips to help your company with acquisition, conversion, optimization, and growth.
Posted: 09 Aug 2022 | Published: 09 Aug 2022


---
Seven Strategies for Subscription Success
WHITE PAPER: The recurring revenue that comes with subscription commerce is attractive, but your offerings must be able to meet changing market demands quickly, efficiently, and effectively. In this article you will learn about the challenges facing the subscription business today, and how to overcome them. Read on to find out more.
Posted: 04 Aug 2022 | Published: 04 Aug 2022


---
Build vs. Buy: The Business Critical Checklist
WHITE PAPER: In order to keep your subscription business controlled, it's crucial to keep invoices, payments, subscriber information, and more organized with a management platform. However, many struggle to decide whether they should build their own system or purchase from a third-party. Access this checklist to help guide you.
Posted: 01 Aug 2022 | Published: 01 Aug 2022


---
Retention Cheat Sheet
WHITE PAPER: Retaining subscribers is no simple task, yet the common advice and tips given are usually vague, unhelpful, or redundant. However, many organizations still need help when it comes to figuring out retention. Access this Retention Cheat Sheet to find 16 tactics for the best ways to mitigate churn in your company.
Posted: 29 Jul 2022 | Published: 29 Jul 2022


---
Tips and best practices from industry leaders for scaling subscriptions
WEBCAST: As companies begin to expand to new subscribers and launch new subscription offerings, risks such as churn may cause your organization to focus more on retention. Watch this webinar to hear from industry experts as they dive into the key challenges and opportunities around scaling subscription revenue.
Posted: 28 Jul 2022 | Premiered: Jul 28, 2022


---
Explore the Data Is your Churn rate within a Healthy Range?
RESOURCE: This article compiled comprehensive data on churn, based on a sample of over 1,500 sites over 12 months to provide benchmarks, and can offer an in-depth look at the importance of churn and the current market. Access the article to learn more and see how understanding these concepts can help your business formulate strategies to combat churn.
Posted: 26 Jul 2022 | Published: 26 Jul 2022


---
Why your subscription model should focus on revenue recovery
WEBCAST: As more companies shift into a recurring subscription model, it becomes more necessary for a business to adopt a solution to manage the complexities of payments and billing. Organizations need to adopt solutions that can help their business recover and create a multi-gateway strategy that scales. Watch this webinar to learn more.
Posted: 25 Jul 2022 | Premiered: Jul 25, 2022


---
How Much Revenue Can Your Team Recover From Failed Transactions?
RESOURCE: Access this recovered revenue calculator, to see how you can use exactly how you sell, the industry your business is in, your annual recurring revenue, and more to find how much you've recovered by minimizing involuntary churn from declined transactions.
Posted: 22 Jul 2022 | Published: 22 Jul 2022


---
State of Subscriptions
RESEARCH CONTENT: Subscription businesses often struggle to find comparative benchmarks concerning how effective their services are. This report can provide you with an overview of the trends in the recurring revenue space, offering insight on how to define your products and services, design your acquisition tools, expand internationally, and more.
Posted: 18 Jul 2022 | Published: 18 Jul 2022


---
Preventing consumer fatigue and the future of subscriptions
WEBCAST: Due to the events of the pandemic, 80% of Americans now have some form of subscription to a streaming service, news source, or app, and 41% of Americans have a subscription to some sort of product. But how do you keep those consumers and prevent them from getting subscription fatigue? Watch this webinar to learn more.
Posted: 15 Jul 2022 | Premiered: Jul 15, 2022