All Research Sponsored By:

Domino Data Lab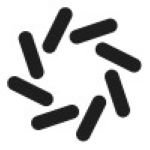 Scale for Data Science Innovation Across the Healthcare Value Chain
VIDEO: Check out this 56-minute video panel from data science and healthcare industry experts to unlock some best practices for deploying data science at scale across people, process, and technology for MLOps.
Posted: 17 Jun 2022 | Premiered: 17 Jun 2022


---
Allstate's Analytics Center of Excellence Pushes the Data Science Innovation Pedal
VIDEO: By using data and analytics to support claims processing, delivery of quotas, and company-wide decision-making actions, Allstate leads the industry in applying models and AI to critical business problems. Listen in to this panel of industry experts to learn how you can deliver productivity gains for data scientists in your organization.
Posted: 16 Jun 2022 | Premiered: 16 Jun 2022


---
A Vision for Kubernetes as the Foundation for Enterprise MLOps
VIDEO: Explore this panel discussion from industry experts to learn about the history of Kubernetes, why it has risen to prominence in IT infrastructure management, and how virtualized, containerized data science workloads can address the challenges in scaling data science and serve as the foundation for enterprise AI adoption.
Posted: 15 Jun 2022 | Premiered: 15 Jun 2022