All Research Sponsored By:

BlackBerry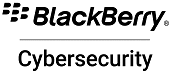 2022 Threat Report
EGUIDE: The Blackberry 2022 threat report is finally here. Fans of this annual report will not be disappointed. The annual list of the top 10 malware attacks witnessed over the past year will be included as well as a high-level look at issues affecting cybersecurity across the globe. Read on to learn about last year's major events and lessons learned.
Posted: 07 Jul 2022 | Published: 07 Jul 2022


---
How to Choose a Managed Extended Detection and Response Solution
WHITE PAPER: Tap into this whitepaper to understand what you should consider when gauging managed extended detection and response (XDR) solutions and how an XDR platform can defend your organization against the perpetually evolving threat landscape.
Posted: 27 Jun 2022 | Published: 27 Jun 2022


---
CISO Considerations For Managed XDR Investment
ANALYST REPORT: CISOs and IT security leaders face several challenges including decreased budgets, lack of in-house resources, misconfigured security solutions and current platforms that simply cannot keep pace with the bad actors of today. Read more about the latest Extended Detection and Response (XDR) solution and how it can protect your organization.
Posted: 25 Jun 2022 | Published: 25 Jun 2022


---
Understanding Ransomware and Malware Podcast
PODCAST: Ransomware is at the forefront of almost every cybersecurity professional's mind. Cyberattacks are no longer an inconvenience, but now have the potential to completely cripple an entire organization. Listen to this podcast to gain deeper insights into ransomware and what strategies may be used to stop it.
Posted: 22 Jun 2022 | Premiered: Jun 22, 2022


---
The Road To Success: How A Transportation Company Embraced Digital Transformation With Blackberry
CASE STUDY: Bluebird is a transportation company that prides itself in its ability to securely transport individuals with the highest degree of quality and professionalism. With the help of BlackBerry, Bluebird was able to find a cybersecurity offering that met their needs and protected clients' data. Read the full case study to learn more.
Posted: 22 Jun 2022 | Published: 22 Jun 2022


---
Your Extra Layer Of Security: Getting To Zero Trust Network Access
ANALYST REPORT: Studies show that 85% of data breaches involved a human element, while 61% involved credentials. Traditional security implementations are no longer capable of defending modern enterprise networks, and organizations must adopt zero trust network access (ZTNA) to handle the threat of today's hackers. Read this analyst repot from Sans to learn more.
Posted: 22 Jun 2022 | Published: 22 Jun 2022


---
Evolution of AI in Cybersecurity Podcast
PODCAST: As businesses continue to expand digitally, it is crucial that their cybersecurity grows with them. AI has become a key component for the modern cybersecurity system, as it allows for greater scope and scalability Listen to this podcast to gain deeper insights into how AI is being used to augment the power of modern cybersecurity.
Posted: 21 Jun 2022 | Premiered: Jun 21, 2022


---
Enterprise Advanced Security
ANALYST REPORT: Cybersecurity offerings can sound great on paper, but often come with a question mark for potential buyers, "Will this product hold up against a real cyberattack?" Read this full analyst report to see how Blackberry Protect and Optics perform against a full array of simulated cyberattacks executed by SE Labs.
Posted: 21 Jun 2022 | Published: 21 Jun 2022


---
Top 5 Reasons To Adopt Zero Trust Network Access
RESOURCE: Remote and hybrid work have demanded more of cybersecurity. More than ever, secure access to enterprise resources is essential to an organization's ability to operate. Access this full checklist and see 5 reasons you should adopt a zero trust network to defend your enterprise workforce.
Posted: 21 Jun 2022 | Published: 21 Jun 2022


---
Only 8% Of It Security Executives Feel Very Confident In Their Legacy Av Solutions
INFOGRAPHIC: BlackBerry surveyed 100 IT executives, demonstrating how foremost industry leaders view the current state of IT security. Access the full infographic to gain critical insights into why the industry's best are opting out of legacy antivirus and choosing modern AI-driven solutions instead.
Posted: 18 Jun 2022 | Published: 18 Jun 2022


---
Your Extra Layer of Security Getting to Zero Trust Network Access Webinar
WEBCAST: 61% of security breaches involve the use of credentials by a malicious actor. Often poor security measures not only fail to defend organizations' networks, but aid hackers in their attempts. Watch this SANS webcast to see how zero trust network access prevents hackers from using verification systems to gain access to your network.
Posted: 17 Jun 2022 | Premiered: Jun 18, 2022


---
CISO Strategies for Proactive Threat Prevention
ANALYST REPORT: The escalation of cybercrime has put CISOs under more pressure than ever. Between an expanding attack surface and the prominence of ransomware, CISOs can no longer deal with cyberattacks as they come but must adopt a more proactive approach. Read the full white paper to unlock the strategies you need to reinvigorate your approach to cybersecurity.
Posted: 16 Jun 2022 | Published: 17 Jun 2022


---
Ransomware Prevention Is Possible
WHITE PAPER: Each year, ransomware becomes a more rampant and devastating for its victims. In fact, it's expected that by the end of 2021, a ransomware attack will occur every 11 seconds. Read this whitepaper to learn more about ransomware attacks and the preventative steps your organization can – and should – take.
Posted: 15 Mar 2021 | Published: 09 Mar 2021