All Research Sponsored By:

Perimeter 81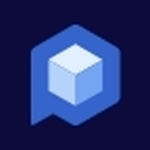 The IT Manager's Guide to Getting Home in Time for Dinner
WHITE PAPER: IT management can often feel like a 24/7 duty. Endless tickets, ranging through every possible technical difficulty can bog down an IT manager's day. This white paper presents a guide to refining IT management systems, so that you have more time and resources to dedicate to actual operations. Read on to learn more.
Posted: 16 Mar 2023 | Published: 16 Mar 2023


---
Zero Trust Improves SME Security
WHITE PAPER: The cloud requires some security considerations that many businesses bypass in a rush to work quicker and easier. Read on to learn about the potential advantages cloud adoption can bring small- and medium- sized enterprises (SMEs), the possible risks that come with it, and how implementing a zero-trust security model can help mitigate them.
Posted: 23 Feb 2023 | Published: 24 Feb 2023


---
Organizations Seek SSE Solutions to Help Ease Pain of Remote Work
ANALYST REPORT: This report investigates the current state of network security, analyzing how today's organizations are facing the challenges of adapting their network security protocols to the demands of the modern digital workforce, as well as how Gartner's conception of the secure access service edge (SSE) is manifesting itself in the current landscape.
Posted: 01 Feb 2023 | Published: 02 Feb 2023


---
Defending Against Malware Attacks Starts Here
EBOOK: Today, over 450 thousand instances of malware are discovered each day. The threat landscape is as dangerous as it is vast, and you need to stay one step ahead to defend your organization. This e-book aims to aid in the fight against malware, providing 5 stages of protocol that you can use to defend against malware attacks. Read on to learn more.
Posted: 30 Jan 2023 | Published: 31 Jan 2023


---
Balancing Network Security Risks
WHITE PAPER: If there's one thing consistent about a CISOs duties, it is that they are constantly changing. This white paper looks at network security through the eyes of a CISO, analyzing the growing role network security plays in the modern CISO's job function, and providing key insights for optimizing network security. Read on to learn more.
Posted: 05 Jan 2023 | Published: 05 Jan 2023


---
Network Security Musts: The 7-Point Checklist
WHITE PAPER: The network security threat landscape is constantly evolving, with the constant stream of new attack types forcing security to constantly adapt. This checklist aims to provide insight into defending against the constantly shifting threat landscape through 7 key steps. Download and use the checklist now to fortify your network security.
Posted: 27 Dec 2022 | Published: 28 Dec 2022


---
SANS 2022 Report: Moving to a State of Zero Trust
ANALYST REPORT: The shift to remote work, as well as the wide-spread adoption of cloud technologies, have left organizations more vulnerable than ever before. In this analyst report, experts at Sans looks at how these trends have affected cybersecurity, and how adopting a zero-trust model could help organizations overcome these challenges. Read on to learn more.
Posted: 09 Nov 2022 | Published: 09 Nov 2022


---
Securing Your Network with Perimeter 81
ESG: As digital expansion moves security past the concept of a "closed perimeter", zero-trust has become the gold standard in network security. This ESG report presents a technical analysis of Perimeter 81's network security solution, which is designed to implement a zero-trust protocol by implementing the following features. Read on to discover more.
Posted: 22 Oct 2022 | Published: 22 Oct 2022


---
Achieving Zero Trust for Corporate Networks
WEBCAST: Between the rise in social-engineering attacks and the Biden Administration's executive order for mandating zero-trust initiatives, demand for zero trust is at an all-time high. Tune in to this webcast to learn more about zero trust initiatives and see how partnering with Perimeter 81 could accelerate your zero-trust journey.
Posted: 08 Sep 2022 | Premiered: Sep 8, 2022


---
How MSPs Can Profit from Next Generation Secure Cloud Network Services
WHITE PAPER: How can you secure your clients', and your own, networks in the cloud and on-prem with full visibility? Read this white paper to dig into the boons of leveraging a zero-trust security model and cloud networking services to do so in your organization, with the help of solutions from Perimeter 81.
Posted: 22 Jul 2022 | Published: 22 Jul 2022


---
ZTNA vs On-Premises Firewall VPN for the Remote Workspace
WHITE PAPER: Read this paper to dig into the benefits of ZTNA, view a comparison of ZTNA to on-prem firewall VPNs, and procure an explanation of how ZTNA can foster a safer hybrid workspace in your company.
Posted: 06 Jul 2022 | Published: 06 Jul 2022


---
The WFH Cybersecurity Checklist
WHITE PAPER: 39% of US adults would rather quit their jobs than go back to the office full-time. As organizations make long term plans for supporting remote work, security must be first on their list of priorities. Discover 10 essential tips in securing today's dynamic WFH environment and why the time is now to implement ZTNA across your organization.
Posted: 06 Jun 2022 | Published: 06 Jun 2022


---
The Essential Guide to Preventing Ransomware Attacks
EBOOK: With over 3 billion phishing emails sent out every day, it is only a matter of time before your organization's security measures are put to the test. Discover how to combat ransomware attacks and protect your remote workforce from new and inventive phishing schemes.
Posted: 03 Jun 2022 | Published: 03 Jun 2022


---
ZTNA vs. VPN How a ZTNA solution does what VPNs can't
WHITE PAPER: 20% of organizations experienced a breach due to a remote worker. These breaches could have easily been prevented with more granular security controls. Discover how you can scale beyond the limitations of a traditional VPN and secure remote access with Zero Trust Network Access (ZTNA).
Posted: 02 Jun 2022 | Published: 03 Jun 2022