All Research Sponsored By:

Intel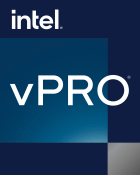 5G is Here
WEBCAST: 5G is the next big thing for networking. But as with anything new, 5G's many promised benefits are accompanied by as many changes. In this webcast, a panel of 4 industry experts discuss the advent of 5G, analyzing what it means for the future of enterprise connectivity. Watch the full webcast to gain insight into how 5G is changing networking.
Posted: 28 Sep 2022 | Premiered: Sep 28, 2022


---
Telehealth Platforms: The Foundation for Digital Transformation
WEBCAST: Telehealth platforms, re-energized by the pandemic, provide immense advantages for any healthcare provider, such as remote patient monitoring solutions that reduce costs and insightful data analytics. Watch this webinar as healthcare experts and telehealth professionals examine the role of these platforms in the healthcare industry today.
Posted: 23 Sep 2022 | Premiered: Sep 23, 2022


---
Building a Sustainable Supply Chain
WEBCAST: Besides the business value and ethical incentive, global initiatives and government regulations are putting pressure on businesses to build more sustainably. Watch this webinar to learn how to choose the right technology partners as you embark on your sustainability journey and hear from experts discuss the bright future of sustainable businesses.
Posted: 22 Sep 2022 | Premiered: Sep 22, 2022


---
Retail Tech 2022: The In-Store Digital Experience
WEBCAST: Tap into this webcast to hear from industry experts on important trends in retail in 2022 and learn about opportunities that business can seize to build a successful in-store digital experience for customers.
Posted: 20 Sep 2022 | Premiered: Sep 20, 2022