All Research Sponsored By:

Akamai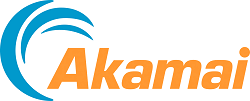 Cloud Portability: Building a Cloud-Native Architecture
EBOOK: Explore in this e-book how you can implement cloud-native development tools on cloud platforms built for the future of cloud-native development and not the past.
Posted: 08 Nov 2023 | Published: 08 Nov 2023


---
Akamai Understanding Gitops
EBOOK: Looking for a crash course in GitOps essentials? In this e-book, you will learn what GitOps is and the core principles that support it.
Posted: 27 Oct 2023 | Published: 28 Oct 2023


---
5-Step Ransomware Defense Ebook
EBOOK: To augment your ransomware defenses, download this e-book to learn about preparing for, preventing, detecting, remediating and recovering from ransomware attacks.
Posted: 23 Mar 2022 | Published: 23 Mar 2022