All Research Sponsored By:

VergeSense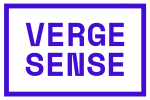 How to Transform Your Office into a Dynamic Workplace
WHITE PAPER: As companies prepare to navigate the complex world of hybrid work, optimizing space utilization and ensuring both safety and efficiency for employees returning to the office is essential. Access this 4-step guide to learn how you can prepare your office space and your employees for a dynamic and productive future.
Posted: 08 Mar 2022 | Published: 08 Mar 2022


---
7 Workplace Predictions for 2022
WHITE PAPER: After analyzing over 40M square feet of real estate and working with fortune 500 leaders, data expects that spatial intelligence will usher in even more change in how businesses can leverage and improve space. Read on to explore the 7 workplace predictions for 2022.
Posted: 05 Mar 2022 | Published: 05 Mar 2022


---
How to Measure True Occupancy
WHITE PAPER: Today, companies have more access to data than ever before, creating a foundation of intelligence for important strategic workplace management decisions. Download this white paper for a closer look at the future of workplace utilization and how you can measure true occupancy.
Posted: 05 Mar 2022 | Published: 05 Mar 2022


---
Understanding True Occupancy: What You Need to Know
RESOURCE: Gaining a total understanding of your office space is crucial as hybrid work models take hold. By understanding true occupancy, organizations can leverage comprehensive measurements of both active and passive occupancy for new levels of visibility. Download this resource to further explore true occupancy and how it can transform your workplace.
Posted: 03 Mar 2022 | Published: 04 Mar 2022


---
The Ultimate Guide to Defining Agile Seating
WHITE PAPER: Since COVID-19, many workplace strategies have become obsolete. With employers trending towards agile seating, this is a chance to incorporate fluidity and flexibility to future-proof your workplace design in the long term. Download this white paper to explore how occupancy sensors can help as you develop an unassigned seating plan.
Posted: 03 Mar 2022 | Published: 04 Mar 2022


---
A Guide to Right-Sizing Office Space in a Hybrid Work World
EBOOK: Download this comprehensive guide to learn how you can create an effective right-sizing strategy to support your hybrid workforce & discover how you can execute it successfully to create a frictionless hybrid workplace.
Posted: 02 Mar 2022 | Published: 03 Mar 2022


---
Why Companies are Investing in Workplace Sensors
INFOGRAPHIC: Download this overview to understand why your company should invest in smart tech and sensors to maintain safety, stay competitive among other employers, and use an agile workplace framework in a time of digital transformation.
Posted: 02 Mar 2022 | Published: 03 Mar 2022