All Research Sponsored By:

Neo4j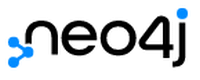 Neo4j Video 1
VIDEO: Many database types fall short in handling complex connections between your data, slowing as friend-of-friend queries begin reaching several degrees away from the source. Watch this video to learn how the Neo4j graph database allows queries of deeply connected data to be orders of magnitude faster through preserved database connections.
Posted: 08 Apr 2022 | Premiered: 08 Apr 2022


---
The Neo4j Native Graph Platform
DATA SHEET: Neo4j has built a leading graph platform for enterprise IT ecosystems and users. Access this short solution brief to learn more about this graph platform and its benefits that extend beyond developers to big data architectures, data scientists, and even C-level executives in charge of digital transformation.
Posted: 07 Apr 2022 | Published: 08 Apr 2022


---
What is Neo4j?
VIDEO: Neo4j is making waves in the database world. But what makes it so different from other databases? Watch this 2-minute video to learn why organizations—including Fortune 500 companies and government agencies—are turning to Neo4j's innovative graph DB technology for fast, relationship-intensive queries.
Posted: 06 Apr 2022 | Premiered: 07 Apr 2022


---
THE GRAPH DATABASE BUYER'S GUIDE
EBOOK: Graph databases help you overcome the issues associated with rigid and brittle relational databases while avoiding potential shortcomings of NoSQL databases. This buyer's guide will walk you through everything you need to know when considering a graph DB for analytics and other use cases. Access your copy today.
Posted: 09 Mar 2022 | Published: 09 Mar 2022


---
The Future of AI: Machine Learning and Knowledge Graphs
WHITE PAPER: Machine learning is a rapidly growing application of graph technology, unlocking insights with machine learning models and the easing the data-intensive processes of ML training. Access this Database: Trends and Applications Thought Leadership paper to learn how AI and knowledge graphs are promising to create huge competitive advantages together.
Posted: 09 Feb 2022 | Published: 10 Feb 2022


---
The Top 10 Use Cases of Graph Database Technology
WHITE PAPER: To get true value from your data, you need to stop just collecting it and start understanding the relationships between these datapoints. The key to interpreting these relationships is in graph technology. Access this white paper to learn the top 10 use cases of graph database technology in your enterprise
Posted: 08 Feb 2022 | Published: 09 Feb 2022


---
Knowledge Graphs Data in Context for Responsive Businesses
EBOOK: Knowledge graphs are a powerful way to integrate data with knowledge at scale and restore sanity to data by imposing an organizing principle to make data smarter.This O'Reilly report dives into the core components of a successful, value-adding knowledge graph strategy. Access your copy of this e-book today to learn more.
Posted: 08 Feb 2022 | Published: 09 Feb 2022


---
Graph Databases for Dummines
EBOOK: Graph databases are a way of turning NoSQL thinking on its head. By considering the relationships of certain datasets to other datasets, these DBs can optimize analytics, ML, and more. Access this e-book, Graph Databases for Dummies, to learn why you need to be considering the seemingly limitless possibilities of a graph database.
Posted: 08 Feb 2022 | Published: 08 Feb 2022