All Research Sponsored By:

StrongDM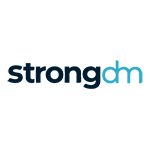 Essential Guide to Starting SOC 2
EBOOK: This Essential Guide to Starting SOC 2 is here to demystify all the resources around SOC 2 certification that are filled with acronyms and jargon that do more harm than good. Download this ebook to explore a practical, tactical, step-by-step approach to SOC 2 so you get your certification efforts off to a great start.
Posted: 08 Feb 2022 | Published: 08 Feb 2022


---
VPN Alternatives You Need to Know About
EBOOK: Looking to ditch your VPN? This e-book will introduce several robust VPN alternatives to help you secure remote access using the infrastructure you already have. Read on to learn more.
Posted: 05 Feb 2022 | Published: 05 Feb 2022


---
Understanding Role-Based Access Control (RBAC)
EBOOK: This e-book provides a comprehensive overview of role-based access control (RBAC) along with a guided approach to implementing, maintaining, and extending RBAC to suit the needs of your organization. Read on to get started.
Posted: 05 Feb 2022 | Published: 05 Feb 2022


---
SOC 2 Compliance 2022
EBOOK: Wondering what SOC 2 is, who it applies to, why it's important, and how it benefits an organization? By the end of this guide, you'll have a clear understanding of the differences between Type 1 and Type 2 assessments, the SOC 2 Trust Principles underlying these assessments, and more. Read on to get started.
Posted: 04 Feb 2022 | Published: 04 Feb 2022


---
Zero Trust Explained: The Ultimate Guide to Zero Trust Security
EBOOK: Download this e-book explore Zero Trust security, including its benefits, best practices, and common barriers to implementation. You'll gain a deeper understanding of Zero Trust models like ZTAA and ZTNA and learn the tools and techniques you need to apply frictionless Zero Trust access control to your infrastructure.
Posted: 01 Feb 2022 | Published: 02 Feb 2022


---
The Definitive Guide to Secure Access Service Edge (SASE)
EBOOK: The rise of digitalization, a hybrid workforce, and cloud-based computing have accelerated the adoption of SASE to enable unified cloud-native network and security services. Tap into this e-book, The Definitive Guide to SASE, to take a comprehensive look at SASE and dive into what it means, how it works, and the benefits of the model.
Posted: 01 Feb 2022 | Published: 02 Feb 2022


---
Understanding Privileged Access Management (PAM)
WHITE PAPER: In this white paper, take a big-picture look at privileged access management (PAM) and how it compares with other access management concepts. Read to learn about the different types of privileged accounts, the risks associated with those accounts when they go unmanaged and how you can use PAM to mitigate these risks.
Posted: 01 Feb 2022 | Published: 01 Feb 2022


---
How to Audit Privileged Access Management
WHITE PAPER: Auditing privileged access management ensures that all users in your network adhere to the PAM policies that your organization has established. So how do you get started? Read this white paper to explore an auditing approach that will help you establish a culture of security within your organization that starts with PAM.
Posted: 01 Feb 2022 | Published: 01 Feb 2022


---
How strongDM Helps with SOC 2 Compliance
RESOURCE: For organizations evaluating SaaS or cloud services providers, compliance with SOC 2 is a minimum requirement. strongDM is SOC 2 Type 2-certified, and can help you achieve SOC 2 certification, too. Open this solution brief to get started.
Posted: 27 Jan 2022 | Published: 28 Jan 2022


---
REPORT 2022: The Year of Access Why the road to Modern Security starts with Access.
RESOURCE: This report details responses from 600 DevOps and Security professionals about the impact infrastructure access is having on their ability to adopt modern security methodologies. Download the report to learn why taking a modern approach to security is now a top priority.
Posted: 26 Jan 2022 | Published: 27 Jan 2022