All Research Sponsored By:

Palo Alto Networks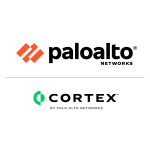 Cloud-native Security Maturity: Using Security to Drive Software Development Efficiency
ESG: Assess your cloud-native security maturity using this ESG report, which shares cloud-native security maturity trends, 3 key characteristics of a higher maturity, DevSecOps implementation drivers, and much more.
Posted: 30 Jul 2022 | Published: 30 Jul 2022


---
The Essential Guide to Phishing Investigation and Response
WHITE PAPER: Read this white paper to understand why your strategy for investigating and responding to a phishing attack must be automated and how Prisma Access Cortex XSOAR from Palo Alto Networks aims to give you the platform on which to automate.
Posted: 09 Nov 2021 | Published: 07 Oct 2021


---
2020 State of SOAR Report
WHITE PAPER: Get your copy of the State of SOAR Report 2020 and see how your security team can leverage SOAR to improve, automate and securely enable your SOC.
Posted: 08 Feb 2021 | Published: 05 Jan 2021


---
Whitepaper: How SOAR is Transforming Threat Intelligence Management (G)
RESEARCH CONTENT: SOAR is gaining traction as a way to improve security operations. Security and risk management leaders should evaluate how these tools can support and optimize their broader security operations capabilities. Read this Gartner Marketing Guide to learn more about sifting through the noise and choosing the best-fit SOAR tool for your needs.
Posted: 08 Feb 2021 | Published: 21 Sep 2020