All Research Sponsored By:

SingleStore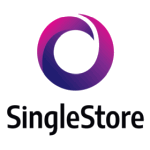 Getting Started with SingleStoreDB
WEBCAST: Tune in to this hands-on webinar to learn the ins and outs of SingleStoreDB, and discover the essential tips and tricks for making sure your organization is getting the most out of your database.
Posted: 21 Sep 2022 | Premiered: Sep 21, 2022


---
Real Time Analytics for Data Intensive Applications
WEBCAST: Tune in to this webinar to learn how your organization, with the help of SingleStore, can achieve real-time analytics through the use of a distributed SQL database designed to support data-intensive applications.
Posted: 21 Sep 2022 | Premiered: Sep 21, 2022


---
A 5-Step Guide to Supercharging Your SaaS Apps
DATA SHEET: Have you ever been in awe when you have a smooth, hassle-free customer experience? Chances are, if you have, you are going to be a long-term customer. To get this same reaction from your customers during their application experience. Read more to learn the 5 steps to build a powerful database with real-time analytics and impress your clients.
Posted: 28 Jul 2022 | Published: 28 Jul 2022


---
Data Intensity and the Five Critical Components That Impact Application Performance
INFOGRAPHIC: High-volume, high-velocity data workloads are increasing at an increasingly fast rate. The more data intensive the application, then the more difficult it can be to meet your SLAs. The applications that have rigorous data requirements are considered to be data intensive. Read more about this concept and how to measure your data intensity.
Posted: 24 Jun 2022 | Published: 25 Jun 2022


---
Transactional and Analytical Workloads
ANALYST REPORT: Organizations often look to plug the holes in their database with multiple systems or solutions. In this report, learn about single database solutions that could be a fit for your company, including benefits, challenges, and more.
Posted: 21 Jun 2022 | Published: 21 Jun 2022


---
Powering Data-Driven Innovation in Fintech
EBOOK: SingleStore powers some of the world's most innovative Fintech companies, aiding in segments including capital markets, data marketplaces, personal finance, crypto, and consumer lending. Check out this e-book to see how top Fintechs are leveraging SingleStore to power modern, fast and interactive applications delivering actionable insights.
Posted: 12 Apr 2022 | Published: 12 Apr 2022