All Research Sponsored By:

SingleStore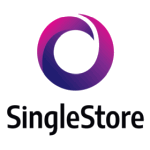 Data Intensity and the Five Critical Components That Impact Application Performance
INFOGRAPHIC: High-volume, high-velocity data workloads are increasing at an increasingly fast rate. The more data intensive the application, then the more difficult it can be to meet your SLAs. The applications that have rigorous data requirements are considered to be data intensive. Read more about this concept and how to measure your data intensity.
Posted: 24 Jun 2022 | Published: 25 Jun 2022


---
SingleStore is the Single Database For Modern Data-Intensive Applications
VIDEO: Many IT organizations struggle with their systems being able to handle the workloads required by data-intensive applications. Whether it is analytical workloads or operational, having the ability to unify them with fast analytical queries across dynamic datasets will improve your productivity dramatically. Read more to find out how.
Posted: 24 Jun 2022 | Premiered: 25 Jun 2022


---
Transactional and Analytical Workloads
ANALYST REPORT: Organizations often look to plug the holes in their database with multiple systems or solutions. In this report, learn about single database solutions that could be a fit for your company, including benefits, challenges, and more.
Posted: 21 Jun 2022 | Published: 21 Jun 2022


---
Powering Data-Driven Innovation in Fintech
EBOOK: SingleStore powers some of the world's most innovative Fintech companies, aiding in segments including capital markets, data marketplaces, personal finance, crypto, and consumer lending. Check out this e-book to see how top Fintechs are leveraging SingleStore to power modern, fast and interactive applications delivering actionable insights.
Posted: 12 Apr 2022 | Published: 12 Apr 2022


---
Streaming Systems
EBOOK: Data streaming is the key to many of the most successful business models today—but while everyone has plans to stream large amounts of data, it can be hard actually processing that data. Access this O'Reilly e-book, courtesy of SingleStore, to learn more about the essentials of data streaming for your data-intensive processes.
Posted: 14 Jan 2022 | Published: 15 Jan 2022


---
Ludicrously Fast Analytics: A 5-Step Guide For Developers Of Modern Applications
WHITE PAPER: Fast analytics are making all the difference for today's SaaS companies. In this e-book, you'll learn how 3 developers accelerated analytics via SingleStore's unified, powerful, and scalable database. Read on to discover how this DB handles growing data volumes, huge numbers of queries, and complex cloud architectures with ease.
Posted: 28 Dec 2021 | Published: 29 Dec 2021


---
SQL For Data Analysis Advanced Techniques For Transforming Data Into Insights
EBOOK: Access your copy of this O'Reilly e-book SQL for Data Analytics, compliments of SingleStore, to learn how you can use SQL to improve your analytics capabilities—with benefits including getting more from the data you have on-hand in your database to democratizing access to insight across your organization.
Posted: 23 Dec 2021 | Published: 24 Dec 2021


---
Data-Intensive Applications: A C-Suite Guide
WHITE PAPER: Data-intensive applications are forming the backbone of your company—but how can you, as a business leader, understand the unique challenges these sorts of applications pose and adopt the right solutions? Download your copy of this C-Suite guide to understand the data and technology imperatives at the pinnacle of market transformation.
Posted: 23 Dec 2021 | Published: 24 Dec 2021


---
Data-Intensive Applications Need A Modern Data Infrastructure
WHITE PAPER: Read on to learn how SingleStore's database meets the needs of modern data-intensive applications, with some organizations reporting benefits including query response times that drop from minutes to seconds, 35% decreases in TCO compared to a leading cloud DB, and huge performance improvements.
Posted: 22 Dec 2021 | Published: 23 Dec 2021


---
Moments That Matter: How The Modern Database Powers Data-Intensive Applications
WHITE PAPER: Access this white paper to learn how SingleStore's modern database, optimized for the cloud and fine-tuned for data-intensive applications, is letting organizations supercharge their performance at a fraction of traditional costs.
Posted: 21 Dec 2021 | Published: 22 Dec 2021