All Research Sponsored By:

Wabbi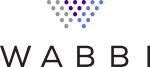 The Ultimate Guide to Continuous Security
EBOOK: In today's threat landscape, 9 out of 10 breaches start with code vulnerabilities, according to a recent survey. Access this e-book to learn how Wabbi's Continuous Security platform is designed to provide 4 key benefits to your existing DevOps workflows.
Posted: 05 Apr 2022 | Published: 05 Apr 2022


---
Why is DevSecOps Failing?
WEBCAST: 58% of orgs said in the last 12 months they had released an app into production with known security vulnerabilities, according to IDC. One of the main reasons for this is the poor collaboration between dev teams and security teams. Listen in to this discussion on the shortcomings of DevSecOps and learn how enterprises can address these challenges.
Posted: 31 Mar 2022 | Premiered: Mar 31, 2022


---
THE GREAT DISCONNECT: Why DevSecOps has failed to fulfill its promise
WHITE PAPER: Despite nearly all respondents (98%) to a recent IDG survey saying its "highly important" to integrate security across all stages of software development, only 15% of respondents said they "always" integrate security throughout the development life cycle. Access this IDG white paper to learn more about this disconnect.
Posted: 30 Mar 2022 | Published: 30 Mar 2022


---
Cutting Through the Noise: End the Battle Between Security and Development
EBOOK: For security to work, just like testing, it must be an integral part of the development and deployment process. Access this eBook to explore how implementing SecDevOps can revolutionize your company's security.
Posted: 14 Dec 2021 | Published: 14 Dec 2021


---
Continuous Security: Why DevSecOps is Dead
EBOOK: While cybersecurity is as important as ever, the right approach is paramount if you truly want to secure your enterprise. Access this eBook to explore how continuous security can help ensure teams shipping code do so without introducing new risk into your infrastructure.
Posted: 14 Dec 2021 | Published: 14 Dec 2021