All Research Sponsored By:

Taos Mountain LLC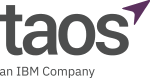 State of Business in the Cloud
EBOOK: 83% of software will be powered by cloud by 2030, according to Bessemer. It's clear there's a huge commitment to cloud, but that doesn't mean you're done innovating your business. This eBook explores how businesses around the globe are leveraging the cloud today, and what foundations they're laying for tomorrow. Access the report here.
Posted: 12 May 2022 | Published: 13 May 2022


---
Unearthing Transformational Business Value With a Modern DataOps Practice
WHITE PAPER: DataOps refers to a development model that takes the best practices found in agile engineering and DevOps. The goal is to accelerate the collection and implementation of data-driven insights so organizations can unlock untapped business value. Access this white paper to explore how it works, examples of real cases, and how you can achieve success.
Posted: 29 Apr 2022 | Published: 30 Apr 2022


---
Accelerate Workload Migration to Google Cloud with Taos
DATA SHEET: Despite the importance of cloud for business survival, organizations often lack the cloud skills or resources to navigate the complexities in architecting, designing, and securing cloud infrastructure. Access this brief to learn how Taos GCP Migration Accelerator is designed to accelerate your cloud migration efforts.
Posted: 29 Apr 2022 | Published: 29 Apr 2022


---
The Right Strategy for Successful Cloud Migration
WHITE PAPER: In this official IDG report, explore the industry-best strategies for overcoming hurdles when moving to the cloud, including business and technical planning, designing for new demands, and culture change. Save your copy of the report here.
Posted: 29 Oct 2021 | Published: 29 Oct 2021


---
Get Rid of Cloud Stress Over Egress
WHITE PAPER: Cloud-based environments can streamline workflows while reducing risk and associated costs—but there are some less-noticeable areas where extra fees or charges can impair budgetary goals. One of these is data egress. In this guide, discover how to get rid of cloud stress over egress.
Posted: 29 Oct 2021 | Published: 29 Oct 2021