All Research Sponsored By:

Netsurion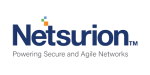 The Next Chapter in Managed Security Services Is About Consolidation
WHITE PAPER: Today's sophisticated threat environment requires comprehensive security capabilities spanning prevention, detection, and remediation. Netsurion, an MSSP, offers security services purpose-built for small and medium enterprises, as well as the IT providers that serve them. Read on to learn about Netsurion's MSSP solution benefits.
Posted: 02 Sep 2021 | Published: 02 Sep 2021


---
What Should XDR Solutions Do For You
WEBCAST: In this video, dive into XDR, its benefits, and use cases. Cover how Netsurion's Managed Threat Protection (MTP) platform and architecture offers XDR capabilities such as improved prevention and visibility to defend against ever-increasing cybersecurity attacks.
Posted: 02 Sep 2021 | Premiered: Sep 2, 2021


---
Maximizing Endpoint Security
WHITE PAPER: With this white paper, learn how integrated SIEM and EDR provides consolidated visibility and threat detection with accelerated time to value. Access the paper to learn more.
Posted: 02 Sep 2021 | Published: 02 Sep 2021


---
Choosing the Best-Fit Managed Detection & Response (MDR) Solution
EGUIDE: With this buyer's guide, learn the pros and cons of Managed Detection and Response (MDR), and to address common questions around MDR. Access the guide to evaluate how the MDR market aligns with your security requirements.
Posted: 02 Sep 2021 | Published: 02 Sep 2021


---
FROM ZERO TO SOC Attain a Security Operations Center through SOC-as-a-Service
WHITE PAPER: This white paper lays out the real requirements for a SOC, and proposes a practical, affordable way to get the targeted, tailored protection your specific business needs without breaking the bank.
Posted: 02 Sep 2021 | Published: 02 Sep 2021


---
Managed SIEM: Buyer's Guide
WHITE PAPER: How do you predict, prevent, detect, and respond to security incidents when every minute matters in reducing attacker dwell times? A Co-Managed SIEM provides around the clock monitoring, alerting, and threat analysis expertise. Read on to learn about the advantages of co-managed SIEM from Netsurion.
Posted: 31 Aug 2021 | Published: 31 Aug 2021