All Research Sponsored By:

Deep Instinct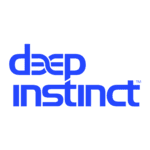 Generative AI and Cybersecurity: Bright Future or Business Battleground?
RESEARCH CONTENT: 69% of businesses have adopted generative AI (GenAI) tools, according to the fourth edition of the 2023 "Voice of SecOps" report. This massive adoption rate begs an important question: Is GenAI a friend or foe – or both – of cybersecurity? Find an answer in this report.
Posted: 17 Nov 2023 | Published: 18 Nov 2023


---
2023 Mid-Year Threat Report: Navigating the Threat Landscape
RESEARCH CONTENT: In this 29-page report, review major threat trends from 2023 and unlock predictions about the cyber landscape in 2024.
Posted: 17 Nov 2023 | Published: 17 Nov 2023


---
AI-driven Cyberstorage: Protecting Organizations' Most Valuable Asset
EBOOK: False positives, low detection rates: These are two of the myriad issues that traditional approaches to storage security can present. In this 11-page e-book, discover how you can avoid those challenges at your organization by leveraging deep learning–driven storage protection.
Posted: 17 Nov 2023 | Published: 17 Nov 2023


---
Threat Landscape ReportSpecial Edition: Conti Group
RESEARCH CONTENT: As the Conti group continues to menace enterprises, businesses are left scrambling to bolster their defenses against the ransomware group. To better protect your business from Conti's attacks, unlock a comprehensive overview of the group's history, campaign flow and more in this report.
Posted: 13 Jul 2023 | Published: 13 Jul 2023


---
The Evolution of AI in Cybersecurity: Breaking the Cycle of Reactionary Cybersecurity
WHITE PAPER: While security teams strive to combat new threats as fast as they can, as long as their approach is reactionary, hackers will always have the upper hand. This white paper examines how the adoption of AI and ML presents an opportunity to overcome reactionary approaches and achieve proactive anti-malware security. Read on to learn more.
Posted: 16 Mar 2023 | Published: 17 Mar 2023


---
File Upload Security: The Missing Category for a Comprehensive Security Posture
WHITE PAPER: Organizations accept files through their web applications to run their business. But, files being uploaded by customers could contain malware or some other risk that could hurt your business. What is scarier is that 80% of successful breaches come from zero-day attacks. Read on to learn more and don't let malicious files stay like uninvited guests.
Posted: 25 Feb 2023 | Published: 25 Feb 2023


---
Deep Learning vs. Machine Learning in Cybersecurity
EBOOK: This eBook compares the differences between deep learning and machine learning tools for cybersecurity, helping you determine which makes the most sense for your business. Read the eBook here.
Posted: 23 Feb 2023 | Published: 23 Feb 2023


---
Deep Learning Delivers Proactive Cyber Defense
ANALYST REPORT: Amidst the cybersecurity skills shortage, organizations are hard pressed to find new answers to evolving problems. Deep learning, a subset of machine learning, offers a highly accurate way to identify attack patterns and stop threats before they become attacks, without the need for highly skilled cybersecurity experts. Read on to learn more.
Posted: 22 Feb 2023 | Published: 22 Feb 2023