All Research Sponsored By:

BROADCOM, Inc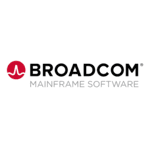 Automatically Discover Your Mainframe Topology
VIDEO: With Broadcom, you can view your entire mainframe hierarchy with just the push of a button. Watch this video for an introductory and instructional look at Broadcom's Mainframe Topology capabilities.
Posted: 21 Apr 2022 | Premiered: 19 Apr 2022


---
Easytrieve Visual Studio Code Extension: High Level Overview
VIDEO: The Easytrieve developmental program empowers developers with modern, shift-left capabilities that eliminate repetitive tasks, and even developers new to the mainframe can now work with familiar, open-source tooling. Tune into this video to gain a high level overview of managing the entire lifecycle of the Easytrieve developmental program.
Posted: 21 Apr 2022 | Premiered: 20 Apr 2022


---
A Practical Guide to Mainframe DevOps For the DBA
EBOOK: Organizations using DevOps are increasing their frequency of application deployments, but it is taking longer to achieve their goals than expected. Check out this e-book and learn how you can Integrate Db2 for z/OS into your DevOps journey.
Posted: 18 Apr 2022 | Published: 18 Apr 2022


---
Git and Mainframe Development: Considerations for Enterprises
EBOOK: Git is the de facto standard for version control for contemporary software development, with the mainframe's secure large-scale transactional processing capabilities earning its reputation for reliability. Educate yourself on Git's benefits and requirements to ensure a safe and reliable integration for your enterprise's mainframe strategy.
Posted: 23 Mar 2022 | Published: 22 Mar 2022


---
Broadcom Full Mainframe Protection for the Entire Security Lifecycle
WHITE PAPER: Do you know what your mainframe is trying to tell you? Download a copy of Broadcom's latest eBook 'Full Mainframe Protection for The Entire Security Lifecycle' to find out.
Posted: 23 Mar 2022 | Published: 23 Mar 2022


---
Identity in Mainframe Security Webinar
WEBCAST: The threat landscape has expanded, and so should your mainframe's security. Join Richard Bird, the father of identity security, discuss the importance of identity and why discuss the importance of your mainframe as a first line of defense. Watch the webinar to learn more.
Posted: 24 Feb 2022 | Premiered: Feb 25, 2022


---
CXOSync Roundtable The Next SolarWinds
WEBCAST: Watch this webinar to learn how SolarWinds became a problem and how to prevent incidents like it in the future. Then, explore case studies on what industry leaders are doing to prevent similar attacks and hear about practical steps that all enterprises can take to minimize risk and improve their security posture.
Posted: 21 Dec 2021 | Premiered: Dec 22, 2021


---
Zero Trust, Part 3: Is Zero Trust Challenging to Adopt?
BLOG: Zero trust has become a rapidly evolving cybersecurity methodology due to its emphasis on verifying every user that requests access into the network to guard against threat actors. Read this blog article to learn how you can reduce complexity when adopting zero trust.
Posted: 20 Dec 2021 | Published: 21 Dec 2021


---
Adopting Zero Trust within the Federal Government
WHITE PAPER: The migration to zero trust has been mandated via an Executive Order for Federal Agencies and it's become a major obstacle to build an effective zero-trust architecture. Download this white paper to learn how Broadcom aims to protect your organization with its ICAM platform in 4 major ways and help you meet compliance.
Posted: 20 Dec 2021 | Published: 21 Dec 2021


---
How Does Zero Trust Strengthen Mainframe Security?
INFOGRAPHIC: Tap into this infographic to learn how to protect your organization against modern mainframe security risks today by implementing zero trust solutions that map cybersecurity to business objectives.
Posted: 17 Dec 2021 | Published: 18 Dec 2021


---
Security Solution Brief
PRODUCT OVERVIEW: To address growing operational complexities, cyberthreats, compliance requirements and the security skills gap, organizations are turning to mainframe security capabilities. Read this solution brief to learn about CA's Mainframe Security offering and discover if it may be able to help your organization.
Posted: 01 Apr 2021 | Published: 01 Apr 2021


---
How to Stop Firefighting and Make Security Strategic Podcast
WEBCAST: Organizations are lowering risk by integrating security through their mainframe. With the power of analytics and automation to boot, integrated security can offer protection throughout the entire security lifecycle. To learn more, view this webinar exploring enterprise risk in-depth and evaluating modern protection for modern threats.
Posted: 30 Mar 2021 | Premiered: Mar 30, 2021


---
Hear from the Security Experts Podcast
PODCAST: In this podcast episode, join Broadcom's Chip Mason and Mary Ann Furno as they discuss the latest news, trends, insights and solutions around mainframe security, education, DevSecOps, and more – listen in to get started
Posted: 29 Mar 2021 | Premiered: Mar 29, 2021


---
Mainframe Security & Compliance
PODCAST: 80% of the world's mission-critical data is stored on mainframes. Threat actors are always hunting this data, so enterprises must work to compliantly keep this data secure. But where do they start? Listen to this podcast to learn more about mainframe security and compliance and the challenges enterprises face in "securing the world".
Posted: 26 Mar 2021 | Premiered: Mar 26, 2021


---
How To Stop Firefighting And Make Security Strategic- Long
RESOURCE: As much as 80% of the world's mission-critical data resides on mainframes. As such, you must keep yours secure – but an ad-hoc security strategy, deployed by many an enterprise, simply won't get it done. Download this resource to learn 5 ways to stop day-to-day security battles and construct a real security strategy to secure your mainframe.
Posted: 26 Mar 2021 | Published: 26 Mar 2021


---
Full Mainframe Protection for The Entire Security Lifecycle eBook
EBOOK: Today's mainframes are exposed to the same new threat vectors and human error as other infrastructures. As such, it may be time for a re-evaluation to ensure you have the tools and processes to deal with security issues strategically. Read this e-book to learn how Broadcom's Mainframe Security Solutions can help.
Posted: 25 Mar 2021 | Published: 25 Mar 2021