All Research Sponsored By:

CPP Associates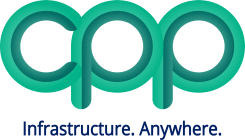 Preparing for the Cybersecurity Environment of a "Post-Pandemic" World
WHITE PAPER: Today, it's important for these companies to remember that modernization shouldn't just be an offensive strategy, but also a defensive one. Access this guide to gain in-depth insights into the current realities of the cybersecurity environment, and discover how key stakeholders can best prepare for the challenges ahead.
Posted: 30 Sep 2022 | Published: 30 Sep 2022


---
10 Reasons Why You Should Be Using an IT Managed Services Provider
EBOOK: These days, SMBs are being forced to contend with compromised credentials, phishing scams, and cloud misconfiguration, a burden many SMBs do not have the bandwidth or resources to deal with on their own. Download this e-book to discover the top 10 reasons why you should be using an IT managed services provider.
Posted: 30 Sep 2022 | Published: 30 Sep 2022


---
CPP InVision Managed Services
VIDEO: Check out this short video to learn how you can cut IT service costs and drive innovation and revenue with CPP InVision Managed Services, with end-to-end IT managed services that expand the breadth and depth of your ongoing technology support, maintenance, and security.
Posted: 18 Nov 2021 | Premiered: 12 Jul 2021


---
CPP Associates Security Practice
VIDEO: Like any sect of criminal, cybercriminals thrive in times of crisis – such as the COVID-19 pandemic that impacted nearly everyone. This short video highlights some of the changes in the threat landscape and overviews the key functions and capabilities of CPP Associates' security offerings.
Posted: 18 Nov 2021 | Premiered: 28 Sep 2020


---
CPP Associates Aruba Networking 2020
VIDEO: Watch this video to learn how you can unify, automate, and secure your edge network and technology with one powerful, secure platform.
Posted: 18 Nov 2021 | Premiered: 27 Jul 2020


---
CPP Associates/HPE GreenLake: It's Time to Take a Fresh Look at Consumption-based IT
VIDEO: Tune into this video to see why CPP Associates turns to HPE GreenLake for Enterprise level IT management across the entire technology stack, from the data center, to the Cloud, to the Edge.
Posted: 18 Nov 2021 | Premiered: 19 Jul 2021


---
10 Things to Know When Starting With AI
WHITE PAPER: Listed in this white paper are 10 questions folks should ask when they are beginning new AI projects, such as: What data is required to achieve our goal? How will we remove bias? How often will we fine-tune AI models? Download your copy to see the rest.
Posted: 18 Nov 2021 | Published: 19 Jul 2021


---
Weka AI Reference Architecture with NVIDIA DGX A100 System
DATA SHEET: To architect a high-performance, accessible, scalable AI solution, WekaIO and NVIDIA designed a reference architecture with excellent linear scaling for training workloads. Read on to discover how organizations can scale compute and storage resources to multi-rack configurations with predictable performance and meet any AI/ML workload requirements.
Posted: 18 Nov 2021 | Published: 31 Dec 2020


---
Cloud vs. On-Prem vs. Hybrid: Infrastructure Anywhere Assessment
VIDEO: On-prem, cloud or a hybrid approach? Download this short video to determine which approach is best for your data center and learn how to purchase, implement and manage it in your organization.
Posted: 18 Nov 2021 | Premiered: 27 Sep 2019


---
Data Intelligence Practice: Solutions for a Data-Driven Business
VIDEO: By embracing AI, transforming legacy data warehouses and architectures, and cultivating analytics, your business can become a data-driven innovator. Access this short video to discover how CCP's Data Intelligence Practice can help your business automate processes, lower costs, increase security, and more.
Posted: 18 Nov 2021 | Premiered: 27 Jan 2021


---
Software-defined Data Centers In A Hybrid World
WHITE PAPER: This white paper dives into the hybrid approach to data centers and whether it can help address scale and location capacity issues. Download now to see whether getting the best of both worlds is really possible in your organization, as well as some solutions to address the main issues you may be facing.
Posted: 18 Nov 2021 | Published: 26 Jan 2021


---
Rockefeller Group Turns To Cpp Associates And Hpe To Enable A Fully Mobile Office With Next Generation Infrastructure
CASE STUDY: One of the largest real estate groups in the world set out to rebuild and modernize their network infrastructure to achieve simplified management. They also wanted to develop next generation wireless-capable endpoints to promote flexibility and mobility. Dive into this case study to see how they accomplished these goals and improved collaboration.
Posted: 18 Nov 2021 | Published: 28 Jan 2021


---
Building A Flexible, Scalable & Highly Secure Foundation For Present (And Future) Growth
CASE STUDY: As First Financial Federal Credit Union grew their membership, their existing software-defined hyperconverged solution struggled to meet their scalability, disaster recovery, and application integration expectations. Read this short case study to learn how CPP Associates engineered a new HCI solution, ahead of schedule, to meet these expectations.
Posted: 18 Nov 2021 | Published: 25 Jan 2021


---
Why Hpe Cloud Volumes Deserves A Second (And Third) Look
WHITE PAPER: To learn how HPE Cloud Volume works, see 6 key features, and view its hybrid IT potential, check out this white paper.
Posted: 18 Nov 2021 | Published: 01 Feb 2021