All Research Sponsored By:

QA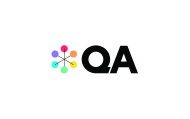 Delivering Continuous Growth And Success.
EBOOK: In this digital age, technology has become essential to not just the functionality of your organization, but how you stack up against your competition. In order to pursue the latest opportunities, you need people that have the right technical skills to help you reach your goals. Access this guide to learn more.
Posted: 07 Oct 2022 | Published: 07 Oct 2022


---
Will Your Learning Approach Deliver The Technology Skills You Need?
DATA SHEET: Digital transformation is different for each organization, but the pain points of not living up to expectations and technical knowledge gaps are prevalent no matter the business. QA has designed a diagnostic tool that identifies the cause of stress, unease, and misalignment within your tech teams based on a set of four criteria. Get started here.
Posted: 06 Oct 2022 | Published: 06 Oct 2022