All Research Sponsored By:

Vade Secure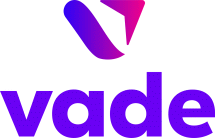 Building a Scalable Managed Security Service with Vade for M365
WHITE PAPER: In today's cybersecurity landscape, there are business needs that MSPs can tap into to more fully serve their clients. This white paper overviews one of those needs: email security. Vade for M365 is a security service that can empower MSPs to provide effective email security to clients. Read on to learn how it works.
Posted: 19 Sep 2022 | Published: 19 Sep 2022


---
The Time For MSPs Is Now: SMB Cybersecurity Landscape Report 2022
ANALYST REPORT: With cybersecurity challenges increasing, some businesses may enlist the help of a managed service provider (MSP). This report analyzes the role of MSPs in today's cybersecurity landscape. Read on to explore a breakdown of services for which many businesses are turning to MSPs.
Posted: 19 Sep 2022 | Published: 19 Sep 2022


---
The Truth About Microsoft 365 Email Security
DATA SHEET: As a leading business productivity suite, Microsoft 365 is often a target for hackers. To protect Microsoft 365 through another layer of email security, Vade has developed a service that, using machine learning, can block advanced attacks. Vade for M365 possesses 4 key capabilities. Read on to learn what they are.
Posted: 16 Sep 2022 | Published: 16 Sep 2022


---
AI-based Threat Detection and Response for Microsoft 365
PRODUCT OVERVIEW: To enable MSPs to provide cybersecurity protection to their clients that use Microsoft 365, Vade has developed Vade for M365. Vade for M365 performs AI-based threat detection for phishing, spear phishing, malware and ransomware attacks. Read this overview to learn the 7 ways that Vade's tool is purpose-built for MSPs.
Posted: 15 Sep 2022 | Published: 15 Sep 2022


---
Why Partner with Vade?
DATA SHEET: To support clients' cybersecurity needs, MSPs need partners that provide not only security solutions but also business support. This data sheet explores how Vade empowers its MSPs with purpose-built cybersecurity solutions and the tools MSPs need to succeed. Read on to learn about the benefits of partnering with Vade
Posted: 14 Sep 2022 | Published: 19 Sep 2022


---
The Channel Opportunity with Microsoft 365
WHITE PAPER: Microsoft is the #1 target for email-borne cyberattacks. For MSPs with Microsoft 365 licenses, this presents not only a challenge but also a revenue opportunity worth capitalizing on. Read this white paper to learn how to capitalize on the opportunity and how to grow a profitable managed security service.
Posted: 13 Sep 2022 | Published: 19 Sep 2022


---
How to Combat Microsoft 365 Attacks with Vade
VIDEO: To help combat cyberattacks targeted at Microsoft 365, Vade developed an integrated email security service for Microsoft 365 that is designed for MSPs. This video explains the service's comprehensive approach to detecting and responding to cyberattacks. Watch to learn why Vade for M365 is easy to deploy, manage, use and sell.
Posted: 12 Sep 2022 | Premiered: 19 Sep 2022


---
Protecting Your Company from Ransomware
WHITE PAPER: Ransomware is a threat to businesses of all sizes—from small and medium-sized businesses to large enterprises. This white paper details 4 ways to protect your business from ransomware. Read on for an analysis of ransomware threats and to explore Vade's solutions for protecting your business.
Posted: 09 Sep 2022 | Published: 19 Sep 2022


---
How to Make Your MSP Stand Out as a Cybersecurity Leader
WHITE PAPER: Just 14% of small businesses consider their cybersecurity posture highly effective. They're turning to MSPs to help them. To stand out among a crowd of competitors, an MSP must know how to properly tailor its approach to the needs of an individual client. Explore this white paper to learn more about how to stand out.
Posted: 08 Sep 2022 | Published: 19 Sep 2022


---
How Bazar Solutions, Inc. Reduced Support Tickets And Help Desk Workload With Vade For M365
CASE STUDY: Phishing continues to be a major challenge for MSPs, who can be held responsible when attacks bypass their clients' email security. Read this case study to learn how Bazar Solutions, Inc., an MSP specialized in cybersecurity, overcame the phishing threats targeting its Microsoft 365 client by using Vade for M365.
Posted: 18 Nov 2021 | Published: 20 Sep 2022