All Research Sponsored By:

Dynatrace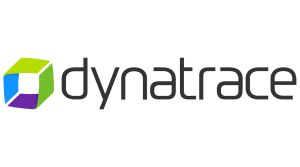 State of SRE Report
RESEARCH CONTENT: 85% of SREs want to standardize on the same observability platform from development to operations and security by 2025, according to the State of SRE Report based on a global survey of 450 SREs. Access this report to learn how SREs can enable developers across the organization to easily build in critical capabilities to the services they create.
Posted: 11 Jun 2022 | Published: 11 Jun 2022


---
2022 Global CISO Research Report
RESEARCH CONTENT: 75% of CISOs say that despite having a robust, multi-layered security posture, there are still gaps that allow vulnerabilities into production, according to the 2022 CISO Research Report based on a global survey of 1,300 CISOs. Tap into this report to learn why the convergence of automation, observability and security is the key to success.
Posted: 09 Jun 2022 | Published: 10 Jun 2022


---
Observability From Code To Cloud
EBOOK: Today's organizations are facing an increased pressure to accelerate or embrace digital transformation – but how does the role of the ITSM change as IT operations become more complex and involved? Read this e-book to fully understand the current state of observability and AIOps-driven automation.
Posted: 23 May 2022 | Published: 23 May 2022


---
The Total Economic Impact™ Of Dynatrace
ANALYST REPORT: When you're evaluating cloud observability and security solutions, it's not just about capabilities. It's about ROI. Read Forrester's Total Economic Impact study, commissioned by Dynatrace, to explore the value of the Dynatrace platform. Download your complimentary report to see Forrester's customer interviews, data analysis, and findings.
Posted: 12 May 2022 | Published: 12 May 2022


---
The move to multicloud environments has broken traditional approaches to infrastructure monitoring
RESOURCE: Is traditional infrastructure monitoring broken? In Dynatrace's 2022 Global CIO Report, this question was asked to about 1,300 CIOs and IT leaders managing the move to modern, dynamic multi-clouds. Download the report to see how they answered.
Posted: 25 Jan 2022 | Published: 26 Jan 2022


---
Aiops Done Right Automating The Next Generation Of Enterprise Software
DATA SHEET: As organizations rely on dynamic hybrid cloud environments and microservice architectures, they face increasing operational challenges. Download this datasheet to learn how the Dynatrace Software Intelligence Platform is designed to automate operations, DevOps and the entire digital value chain.
Posted: 18 Jan 2022 | Published: 19 Jan 2022


---
Keynote: Spatial Collapse: The Great Acceleration of Turning Data Into an Asset
WEBCAST: Spatial collapse is changing organizations' relationship with data—increasing the value of data as a strategic asset and accelerating the digitization of business. Tune in to this webinar to learn how you can navigate a complex market full of new players, new business models, and new regulations to thrive with data.
Posted: 18 Nov 2021 | Premiered: Aug 26, 2021


---
Deliver perfect experiences with full-stack observability
VIDEO: Learn how to get automated and intelligent observability with serverless functions like AWS Lambda, Azure Functions, and Google Cloud functions, while gaining full-stack visibility into user experience and infrastructure.
Posted: 18 Nov 2021 | Premiered: 19 Aug 2021


---
Scale DevOps & SRE with intelligent observability & automated pipelines
VIDEO: Learn how Dynatrace delivers intelligent observability to automate pipelines, engrain a "shift left" (test & validate early), "shift-right" (risk- free production delivery) mindset, power self-service, and foster collaboration between Dev and Ops teams.
Posted: 18 Nov 2021 | Premiered: 20 Aug 2021


---
Accelerate cloud-native innovation with automatic & intelligent observability for AWS, Azure, & GCP
VIDEO: Learn how Dynatrace simplifies multi cloud management and enables Ops and Apps teams to access advanced observability and collaborate around a single source of truth. Watch the video here to learn.
Posted: 18 Nov 2021 | Premiered: 20 Aug 2021


---
Simplify Kubernetes environments with unified observability across infrastructure & workloads
WEBCAST: Harnessing automation and AI can make monitoring Kubernetes easier. Access this video to learn more.
Posted: 18 Nov 2021 | Premiered: Aug 20, 2021


---
Customer panel
WEBCAST: Businesses in financial services and banking struggle to transform due to tight compliance regulations and deep legacy footprints. Watch this informative webinar to see how Dynatrace has helped customers in the banking industry leverage AI and automation to drive business value and support digital transformation initiatives.
Posted: 18 Nov 2021 | Premiered: Aug 26, 2021


---
Porsche Informatik: Transforming digital customer engagement with full-stack observability into dynamic multicloud environments
WEBCAST: Electric vehicles and autonomous driving have all transformed the automotive industry—putting significant pressure on every company to transform with it. In this webinar, explore how Porsche Informatik found a new way to support the massive shift towards digitalization and rising user expectations with containerized Kubernetes cloud environments.
Posted: 01 Oct 2021 | Premiered: Jun 4, 2021


---
Optus: Transforming to cloud-native development and delivering seamless customer experience across web and mobile
WEBCAST: Organizations today are reconsidering a long list of IT processes and projects, with the goal of modernizing everything from cloud to containers to customer experience. In this webinar, explore how cloud-native development can transform your IT strategies and deliver seamless customer experiences across both web and mobile.
Posted: 01 Oct 2021 | Premiered: Jun 3, 2021


---
Software Intelligence Platform roadmap for 2021 and beyond
VIDEO: Jump into this video to hear top tips directly from DynaTrace's product management team on new and upcoming platform and scalability enhancements involving APIs, automation, cross-environment support, Davis AI, security, and more.
Posted: 01 Oct 2021 | Premiered: 03 Jun 2021


---
Innovating Faster with Dynatrace APIs & AWS serverless
WEBCAST: Lockheed Martin, one of the largest companies in the aerospace, military support, security and technologies industry, was challenged with limited visibility and unactionable data that required too much manual effort to configure and deploy at scale. Access this resource to learn how Dynatrace helped them solve these challenges.
Posted: 01 Oct 2021 | Premiered: Jun 1, 2021


---
Re-imagining your DevOps value stream to build a next generation delivery platform with Atlassian and Dynatrace
WEBCAST: As more technologies are built into the DevOps toolchain, companies now have multiple tools each solving a specific problem of the lifecycle. In this webinar, take a step back to think about the key challenges faced by DevOps and SRE teams, and what tools and capabilities are most important in a platform for teams to do their jobs better.
Posted: 01 Oct 2021 | Premiered: Jun 4, 2021


---
Citrix: Building a DevOps culture to innovate faster and deliver better work from anywhere experiences
VIDEO: Learn how Citrix was able to embrace a DevOps culture, powered by AI and Automation, resulting in a unified, end-to-end view of all front-end and back-end applications.
Posted: 01 Oct 2021 | Premiered: 02 Jun 2021


---
Magic Quadrant for Application Performance Monitoring
ANALYST REPORT: Application performance monitoring (APM) tools allow organizations to analyze and build context from traces, metrics and logs. What does the current APM market look like? What capabilities – including automation – are being provided by new and existing vendors? Access the 2021 Gartner Magic Quadrant for APM to find out.
Posted: 02 Jun 2021 | Published: 09 Apr 2021


---
Optimise Digital User Experience For All Australians
WHITE PAPER: Governments across Australia are working to improve citizen experiences. This paper demonstrates how end-to-end observability of cloud deployments can give agencies the intelligence needed to achieve the Federal Government's three strategic priorities. Save the paper here for reference as these changes go into place.
Posted: 08 Feb 2021 | Published: 20 Jan 2022


---
5 Challenges To Achieving Observability At Scale
EBOOK: The complexity brought on by microservices, containers and software-defined cloud infrastructure is overwhelming at web scale. To understand everything going on in ever-changing environments, observability needs to scale. Read this e-book to learn 5 challenges to scaling observability and how to overcome them.
Posted: 08 Feb 2021 | Published: 15 Jan 2022


---
Game changing — From zero to Autonomous Cloud today
WHITE PAPER: Dynatrace is a company that saw the digital shift early on and transitioned from delivering software through a traditional on-premise model to a successful hybrid-SaaS one. As a result, they've cultivated best practices to leverage in the development of their Dynatrace Autonomous Cloud (AC). Read this white paper learn these practices.
Posted: 08 Feb 2021 | Published: 13 Jan 2022