All Research Sponsored By:

IGEL Technology GmbH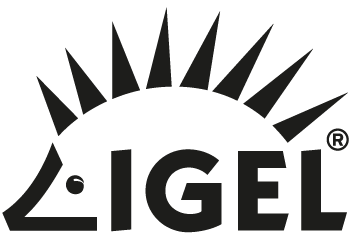 Top Reasons Igel Assists In Better Patient Outcomes In Healthcare
WHITE PAPER: In healthcare, technology innovation directly impacts patient outcomes, and plays a role in helping healthcare organization's meet the high standards for patient confidentiality and data protection. This paper takes a look at how IGEL can help assist in better patient outcomes in healthcare. Open now to see the top three reasons.
Posted: 18 Nov 2021 | Published: 07 Jun 2021


---
Embracing A New Way Of Work With Igel
PRODUCT OVERVIEW: This paper covers some of the ways IGEL can help businesses embrace the new way of work, offering up the essential components needed to get started. Open now to take a look.
Posted: 18 Nov 2021 | Published: 07 Jun 2021


---
IGEL Technology GmbH Video 2
VIDEO: This video chronicles the transition to the digital workspace, and how IGEL provides an alternative option to Windows at the edge, with an OS designed to work from any device, anywhere. Open now to explore what the new "work from anywhere" era really looks like.
Posted: 18 Nov 2021 | Premiered: 12 Apr 2021


---
IGEL in Banking and Financial Services
WHITE PAPER: Banks and financial services were some of the earliest adopters of remote desktop session hosts and virtual desktop infrastructure (VDI). In this report, learn what banks have learned from their long-time use of VDIs and the IGEL approach to keep endpoint user experiences high-quality and high-security.
Posted: 18 Nov 2021 | Published: 15 Jul 2020


---
EMPOWERING WORKER MOBILITY WITH IGEL
WHITE PAPER: With an increasingly remote workforce comes new challenges. Learn how to solve key endpoint deployment, management, and other remote work challenges with a powerful, centralized endpoint management platform.
Posted: 18 Nov 2021 | Published: 20 Jul 2020


---
TOP REASONS IGEL IS BEST FOR FINANCE, BANKING & INSURANCE
PRODUCT OVERVIEW: Open up this paper to see how IGEL solutions aims to help finance, banking and insurance institutions stay ahead of security and compliance, mergers and acquisitions, central management, and more.
Posted: 18 Nov 2021 | Published: 01 Jun 2021


---
WINDOWS VIRTUAL DESKTOP AND IGEL OS
PRODUCT OVERVIEW: Windows Virtual Desktop (WVD), the comprehensive desktop and app virtualization platform announced in March 2019, offers an alternative to using locally hosted Windows environments. Learn more about the features, benefits, and industry momentum that's driving interest towards WVD – and how your organization might be able to benefit.
Posted: 18 Nov 2021 | Published: 16 Jul 2020


---
Top 8 reasons to choose IGEL for remote and mobile workers
WHITE PAPER: While technology choices like VDI or DaaS can get remote workers up and running, many organizations have reservations – particularly when it comes to security. Dive into this paper to uncover the top 8 reasons why organizations are turning towards next-gen edge operating systems as a highly secure alternative.
Posted: 18 Nov 2021 | Published: 14 Jul 2020