All Research Sponsored By:

Cybereason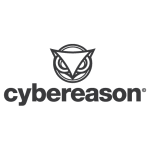 MITRE Round 4 Evals Explained
WEBCAST: Watch this webinar to explore the complexity of the MITRE ATT&CK framework so your organization can understand why organizations are mapping to the MITRE ATT&CK framework and what's next.
Posted: 22 Apr 2022 | Premiered: Apr 22, 2022


---
RansomOps 2022
RESOURCE: Ransomware operators have steadily become more sophisticated and more aligned with nation-state actors, and the threat of ransomware is existential for modern enterprises. Read this report for more information who these groups are, how they operate, and the role of RansomOps.
Posted: 22 Apr 2022 | Published: 22 Apr 2022


---
Client Question Video: What Is Extended Detection and Response, and Why Should I Care?
VIDEO: Extended detection and response, or XDR, is on every security vendor's marketing these days. But what is XDR and why do you need it? Is it an architecture or a product, and will it replace stuff you already have? This Gartner video explains what you need to know about XDR and what you should do about it. Watch now to get started.
Posted: 16 Feb 2022 | Premiered: 17 Feb 2022


---
The Impact of XDR in the Modern SOC
ESG: As organizations commit to and extend EDR, NDR, or other security analytics solutions in support of broad threat detection and response programs, new opportunities arise for XDR. Access this detailed, 28-page report to learn more about the impact of XDR on the modern SOC.
Posted: 16 Feb 2022 | Published: 17 Feb 2022


---
Endpoint Security Trends
ESG: As security threats quickly continue to evolve, our approaches to security must evolve as well. This ESG research report examines how endpoint security requirements are changing in support of current security megatrends, such as zero trust and XDR. Download the report to learn more.
Posted: 08 Feb 2022 | Published: 09 Feb 2022


---
The Definitive Guide To Achieving 10x The Security Results Without 10x The Work
EGUIDE: Increasingly sophisticated adversaries have gained a significant advantage over traditional approaches to threat detection and response. However, with XDR, security analysts will be able to act more quickly, across multiple security layers. Download this guide to learn how XDR can help.
Posted: 08 Feb 2022 | Published: 08 Feb 2022


---
Market Guide for Extended Detection and Response
ANALYST REPORT: XDR is an emerging technology that can offer improved threat prevention, detection and response capabilities for security operations teams. This Gartner research provides strategic guidance for understanding and evaluating the applicability of XDR platforms for their needs. Read on to learn more.
Posted: 04 Feb 2022 | Published: 05 Feb 2022