All Research Sponsored By:

CrowdStrike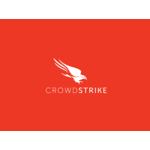 Adversaries Have Their Heads in the Cloud and are Targeting Your Weak Points
EBOOK: In today's reality, it is vital that IT leaders understand how threat actors are targeting their cloud infrastructure. Tap into this e-book to learn more about what to expect from adversaries and how to protect your cloud infrastructure.
Posted: 11 Jun 2022 | Published: 11 Jun 2022


---
Humio Scalability Benchmark Report
WHITE PAPER: In a recent test, Humio achieved a new benchmark of 1 petabyte of log data ingestion per day. Read the Benchmark Report to see how Humio's performance delivers a cost-effective approach to observability with unprecedented scale and speed.
Posted: 11 Jun 2022 | Published: 11 Jun 2022


---
Reduce Risk with CrowdStrike Falcon Identity Protection
ANALYST REPORT: In this technical validation paper, ESG analyzes CrowdStrike Falcon Identity Protection's features and functions that can help solve real customer use cases with unified Active Directory visibility, intuitive threat hunting, advanced behavior analysis, and risk scoring, policy enforcement, and automated threat prevention. Read on to learn more.
Posted: 20 May 2022 | Published: 21 May 2022


---
Five Steps Your Organization Can Take to Improve Security in a Multi-Cloud Environment
WHITE PAPER: While the cloud may grant organizations newfound agility, it can also introduce new vulnerabilities for organizations that lack the internal knowledge and skills to effectively understand security needs in the cloud. Tap into this white paper for 5 steps your organization can take to improve security in a multi-cloud environment.
Posted: 20 May 2022 | Published: 21 May 2022