All Research Sponsored By:

CrowdStrike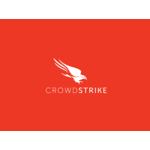 CrowdStrike Video
WEBCAST: Is your organization equipped to face today's proliferating ransomware and data extortion attacks? Arm yourself with a comprehensive understanding of the threat landscape by watching this webcast, which features representatives from CrowdStrike and ServiceNow.
Posted: 19 Dec 2022 | Premiered: Dec 20, 2022


---
RANSOMWARE REALITIES FOR SMALL AND MEDIUM-SIZED BUSINESSES
WHITE PAPER: 50% to 70% of ransomware attacks are aimed at small and medium-sized business (SMBs), according to the U.S. Secretary of Homeland Security. Access this white paper to learn how you could prevent an attack from shutting down your business with 6 prevention and detection methods.
Posted: 20 Sep 2022 | Published: 20 Sep 2022


---
Adversaries Have Their Heads in the Cloud and are Targeting Your Weak Points
EBOOK: In today's reality, it is vital that IT leaders understand how threat actors are targeting their cloud infrastructure. Tap into this e-book to learn more about what to expect from adversaries and how to protect your cloud infrastructure.
Posted: 11 Jun 2022 | Published: 11 Jun 2022


---
Humio Scalability Benchmark Report
WHITE PAPER: In a recent test, Humio achieved a new benchmark of 1 petabyte of log data ingestion per day. Read the Benchmark Report to see how Humio's performance delivers a cost-effective approach to observability with unprecedented scale and speed.
Posted: 11 Jun 2022 | Published: 11 Jun 2022


---
Reduce Risk with CrowdStrike Falcon Identity Protection
ANALYST REPORT: In this technical validation paper, ESG analyzes CrowdStrike Falcon Identity Protection's features and functions that can help solve real customer use cases with unified Active Directory visibility, intuitive threat hunting, advanced behavior analysis, and risk scoring, policy enforcement, and automated threat prevention. Read on to learn more.
Posted: 20 May 2022 | Published: 21 May 2022


---
Five Steps Your Organization Can Take to Improve Security in a Multi-Cloud Environment
WHITE PAPER: While the cloud may grant organizations newfound agility, it can also introduce new vulnerabilities for organizations that lack the internal knowledge and skills to effectively understand security needs in the cloud. Tap into this white paper for 5 steps your organization can take to improve security in a multi-cloud environment.
Posted: 20 May 2022 | Published: 21 May 2022


---
The secret to cybersecurity for SMBs
EBOOK: According to Ponemon Institute, 63% of small and medium-sized businesses (SMBs) worldwide experienced a data breach during fiscal year 2019, up from 54% just two years earlier. You can imagine that in 2020, this number went up even more. Dive into this e-book to learn SMB threat trends, myths and recommendations for keeping SMBs secure.
Posted: 16 Apr 2021 | Published: 16 Apr 2021