All Research Sponsored By:

Forward Networks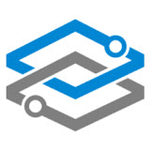 Hype Cycle for Enterprise Networking, 2023
GARTNER RESEARCH REPORT: As networking technologies continue to pick up traction, including quantum networking, network sustainability, and network twins, it's critical that organizations and their I&O leaders know what's worth it when it comes to investments. Dig into the report to learn more.
Posted: 13 Sep 2023 | Published: 13 Sep 2023


---
Improve Network Operations And Security By Preventing Config Drift
WHITE PAPER: When gradual changes result in a network drifting away from its intended configuration—a process known as "config drift"—ramifications can include security and performance risks. So, how can network administrators prevent the issue? Dig into this white paper to learn how a network digital twin can help.
Posted: 23 May 2023 | Published: 23 May 2023


---
Radar Report Network & Edge
RESEARCH CONTENT: To ensure that their network is operating as intended, many organizations turn to network validation tools. Is your business considering doing the same? Review this GigaOm report to gain an understanding of the network validation landscape.
Posted: 19 May 2023 | Published: 19 May 2023


---
Resolving Key Post Merger IT Integration Challenges With A Digital Twin
WHITE PAPER: Underpinning any successful M&A is a smooth IT integration. Unfortunately, IT teams encounter plenty of challenges throughout a merger, from complex networks to increased security risks. How can organizations overcome those issues? With help from a network digital twin. Learn why in this white paper.
Posted: 19 May 2023 | Published: 19 May 2023


---
Key Criteria for Evaluating Network Validation Solutions
ANALYST REPORT: Regardless of network size or type, ongoing configuration changes based on business and technical requirements are inevitable. Download this analyst report for a roadmap to help you evaluate your network validation options and discover which features impact strategic metrics.
Posted: 14 Feb 2023 | Published: 15 Feb 2023


---
Pathfinder Paper: Examining the Effectiveness of Digital Twins in Network Modeling
EBOOK: Having a digital twin, of any type, in place is a good starting point, but digital twins and modeling systems vary in terms of accuracy, and particularly with regard to the timeliness of data. Download this e-book to explore response times for problems in Net-, Sec-, and CloudOps to learn where digital twins may be useful for you.
Posted: 13 Dec 2022 | Published: 13 Dec 2022


---
OS Vulnerability And Exposure Management
WHITE PAPER: Common Vulnerabilities and Exposures (CVE) remediation isn't deprioritized because security teams don't understand the value, rather it happens because network complexity is growing exponentially. Access this white paper to learn how the Forward Enterprise platform is designed to enhance your security posture.
Posted: 23 Mar 2022 | Published: 23 Mar 2022


---
Forward Networks: The Power Of Visibility
ESG: With highly distributed environments, organizations are looking to gain greater operational efficiency. Read on to learn how Forward Networks has created a technology that allows organizations to rapidly collect today's wealth of network data and construct a digital twin of their exact network environments.
Posted: 23 Mar 2022 | Published: 23 Mar 2022


---
Zero Trust Verification And Validation
WHITE PAPER: Open this use case to learn how to access a single source of truth for the network to continuously verify and validate the zero-trust architecture and prove network behavior.
Posted: 22 Mar 2022 | Published: 22 Mar 2022


---
The ROI Of A Network Digital Twin
EBOOK: Tap into this e-book to explore the financial return on aligning your team, simplifying troubleshooting, and avoiding outages.
Posted: 22 Mar 2022 | Published: 22 Mar 2022


---
See It, Fix It, Manage It Ensuring Hybrid And Multicloud Applications Are Reliable And Secure
ANALYST REPORT: This Pathfinder report takes a look at the business value of hybrid and multi-cloud adoption and recommends the range of considerations and concrete next steps in the decision-making process. Access now to uncover key findings uncovered during the study.
Posted: 21 Mar 2022 | Published: 21 Mar 2022


---
Solving The BIG Problems In Cloud Computing
EBOOK: While the benefits of cloud computing are clear, today's organizations still struggle to address hybrid and multicloud security challenges. Access this e-book to learn about best practices in cost management and security, shadow IT and more.
Posted: 21 Mar 2022 | Published: 21 Mar 2022


---
Network Security: Multiple Challenges Underline Need For Increased Visibility And Verification
RESOURCE: To minimize the risk of breaches and rapidly identify successful intrusions and contain their damage, managers and security teams need full visibility across their entire IT and network estates. Read this IDG brief to see how Forward Networks can help you attain a single source of truth for network and IT security.
Posted: 11 Jan 2022 | Published: 04 Nov 2021