All Research Sponsored By:

Rocket Software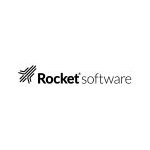 Rocket Software 2022 Survey Report: The State of the Mainframe
WHITE PAPER: Rocket Software has set out to discover the current state of the mainframe industry from the experts driving IT decision-making and operations in their enterprises. Read this report to discover how critical mainframes are to business operations and the biggest challenges with mainframe performance management.
Posted: 14 Apr 2022 | Published: 14 Apr 2022


---
The Rockstar In Your Data Center: The Ibm Z Mainframe
WHITE PAPER: This white paper demonstrates why IBM Z mainframes are one of the best choices to be the bedrock for critical, "can't fail" processing tasks, and why, over the long term, they deliver among the best value in the IT ecosystem.
Posted: 12 Nov 2021 | Published: 12 Nov 2021


---
Z/Os Cost Transparency: How Data Visibility, Analytics, And Automation Can Boost Mainframe Value
EBOOK: Explore this e-book to learn 3 best practices while considering outsourcing for your mainframe, see strategies for successful outcomes, and discover transparency must-haves for economical IBM z/OS management.
Posted: 12 Nov 2021 | Published: 12 Nov 2021


---
5 Steps To Securing Your Terminal Emulator
EBOOK: At most IBM i/Z-powered organizations, terminal emulators are the main way that employees access hosted data. Read this guide to learn 5 steps your organization can take to secure its terminal emulator. Even if you're confident that your terminal emulator is secure, consider this guide to be a checkup.
Posted: 11 Nov 2021 | Published: 11 Nov 2021


---
The High Cost Of Mismanaged Product Design Data Exchange (And How To Avoid It)
EBOOK: By automating the process of exchanging CAD data, you can improve the entire product lifecycle—and your business. Learn about the potential high cost of mismanaged product design data exchange, and how to avoid it, in this eBook.
Posted: 10 Nov 2021 | Published: 10 Nov 2021


---
The Rockstar In Your Data Center: The Ibm I Platform
WHITE PAPER: This whitepaper will help you avert a crippling business decision by demonstrating why IBM i should not only remain an essential part of your IT environment, but why it's also one of your unknown rockstars and an essential part of a competitive IT ecosystem. Access it here to learn more including the list of 7 facts for your CIO.
Posted: 10 Nov 2021 | Published: 10 Nov 2021